Investors may initially shy away from biopharma companies given the complexity of the science behind the treatments. After all, a company's stock will only do as well as their treatments pass FDA hurdles and are commercialized effectively.
While an understanding of the science is certainly important, as a publicly traded company, markets are also focused on size of market (tailwinds and growth opportunities), pipeline and balance sheet health. As we know, a good company does not automatically translate to a good stock. And similarly, just having a good drug does not imply good future returns.
What you want is a company in good financial health, trading at fair valuations with a promising pipeline.
Biopharma Stocks to Buy: Juno Therapeutics (JUNO)


Juno Therapeutics Inc (NASDAQ:JUNO) stock is well on its way to becoming the "leading T cell company." T cells are an essential component for human immunity. They are a type of white blood cell that detects cellular abnormalities and infections. In the event of germ-infected cells invading our bodies or cancer cells proliferating within, T cells play a key role in the immune response.
The focus is on developing immunotherapies at the cellular level to treat cancer. JUNO has two primary technologies — chimeric antigen receptor (CAR) and T cell receptor (TCR) — that effectively genetically engineer T cells to recognize and kill cancer cells. The CD19 program has evidenced lots of potential in treating non Hodgkin Lymphoma and B Cell Malignancies. JCAR017 could be on the market as early as 2018.
They have the all-important cash to continue to fund and market their treatments as well. As of the second quarter's end, JUNO had $801.8 million in cash and equivalents. JUNO also has a key partnership with Celgene Corporation (NASDAQ:CELG) to leverage the latter's global capabilities and reach. This partnership will be necessary in bringing JUNO's science (engineered T cells) to a much wider market.
Biopharma Stocks to Buy: The Medicines Company (MDCO)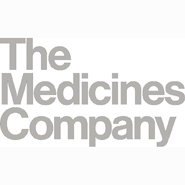 Despite making strides in its core treatment areas (infectious disease, cardiovascular, and surgery and perioperative), The Medicines Company (NASDAQ:MDCO) had a wide miss on second-quarter revenue figures. The stock is down about 30% since highs in April of this year, presenting a compelling opportunity to add shares.
The upcoming Prescription Drug User Fee Act (PDUFA) action date for Carbavance (meropenem-vaborbactam is commonly referred to as Carbavance) for the treatment of treatment of complicated urinary tract infections is Aug. 29. Positive results would boost confidence — and likely the stock price too, after such a big hit over the past few months.
Vabomere is the newly approved commercial name for Carbavance, and MDCO is very keen on the drug. They are in the midst of pre-launch activities and, if Vabomere is approved by the FDA, MDCO will be able to go to market rapidly with its existing sales and marketing infrastructure. Results could hit as soon as next quarter. And Vabomere is not MDCO's only bright light — Inclisiran is making good progress with Phase III LDL-C lowering trials expected to commence by the end of the year.
Biopharma Stocks to Buy: Kite Pharma (KITE)


With the success around axi-cel, Kite Pharma Inc (NASDAQ:KITE) stock has skyrocketed, up 131% over the past year. And rightly so. This is a big success and probable cancer immunotherapy franchise that KITE can further commercialize moving forward.
Axi-cel is a chimeric antigen receptor (CAR) therapy with potential applications to B cell malignancies and other cancers including bladder and cervical. At least 10 adjacent trials are underway at various stages, building significant momentum behind the axi-cel/KTE-C19 franchise.
Commercial manufacturing for axi-cel will be ready this year at a facility near the LAX airport in Los Angeles, California where KITE will be able to manufacture 4,000-plus patient therapies annually and not limited to CAR products. With a groundbreaking therapy in axi-cel, as long as KITE doesn't fumble the commercialization, there is lots of ground for them to cover profitably.
As further applications are granted approval and new territories like the EU, Japan and China are entered, KITE will continue to soar.
As of this writing, Luce Emerson did not hold a position in any of the aforementioned securities.