Perhaps the greatest challenge with regards to retirement portfolio investing is making sure you have all the facts as far as how much money you actually need to make in the market each year. What do I mean? Your retirement portfolio should be giving you a rate of return, which, after all fees and taxes, is equivalent to your annual cost-of-living increase.
Alas, the American public has been deceived into believing that the "cost-of-living adjustment", which was set by the government back in the days when Social Security was invented, has always been defined the same way.
From 1940 to 1975, Congress frequently adjusted the amount that people received for social security, in order to offset inflation. This was called the "Cost of Living Adjustment"(COLA). The average was 5.7% per year. In 1972, Congress linked COLA to the Consumer Price Index, or CPI.
But in the late 70's, the CPI hit 15% and stayed high into the 1990's. Congress realized social security payments were going through the roof at that rate and increasing the deficit. The federal government was looking at these massive increases and worried that not enough money taken in from Social Security taxes would pay Social Security benefits.
The only way to fix that would be to raise social security taxes to pay for these payment increases (which no politician wanted to do), or to borrow more money, which was not the best solution, either.
So Congress cheated.
It changed how the CPI was calculated.
Now, the reported increase in the prices of goods and services would be much lower than what reality showed. Now the CPI was designed so that, even if inflation really was 10% or more, it would appear as though it was only about 3.5%.
What this means if you are a retired investor, is that your retirement portfolio probably does not have enough growth stocks. That's because you are likely targeting 3% to 4% for returns instead of 8% to 10%.
You also need to have a much more diversified portfolio than you probably have.
Here are three types of retirement investments that you probably haven't considered for your retirement portfolio. Of course, you should probably completely rejigger your retirement portfolio with this new knowledge. But for the moment, the intent is to give you an idea of the types of other investments you should have in your retirement portfolio.
Retirement Investments to Consider: PowerShares DWA SmallCap Momentum Portfolio (DWAS)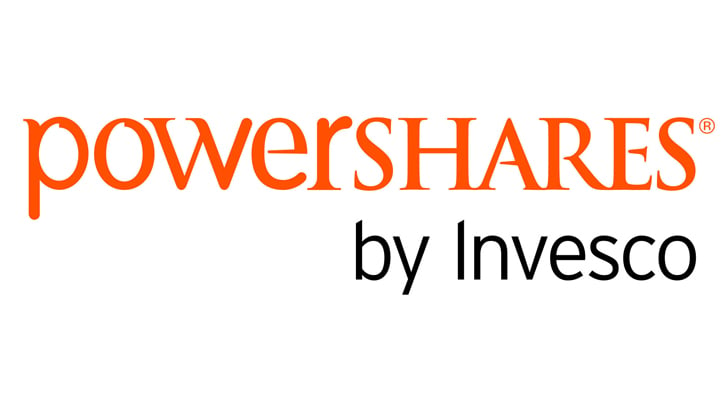 Expense Ratio: 0.60%, or $60 annually per $10,000 invested
Let's take something like PowerShares DWA SmallCap Momentum Portfolio (NYSEARCA:DWAS). This is a fund that has an emphasis on small-cap growth stocks. Most retirement portfolios are probably underweighted in small-cap stocks, as well as growth stocks.
Remember that small-cap stocks have more potential for growth because they have longer to run before they become really big.
Small-cap stocks have also outperform large-cap stocks in the long run. While the volatility of this particular fund is higher than I would like, the general idea is to get you thinking in a direction of something other than your typical large-cap dividend fund that is only paying a dividend of 2% to 3%.
Retirement Investments to Consider: BlackRock, Inc. (BLK)
Now look at a company like BlackRock, Inc. (NYSE:BLK). BLK is one of the most famous private equity firms in the country.
The firm invests in every kind of security imaginable. This gives you exposure to all different types of securities that you might not even consider as being appropriate for retirement, but I can guarantee you that they are.
The reason being that they give you diversification that you would never expect and also provide a damper on overall volatility.
This is what we might call a "non-correlated investment" — an investment that does not correlate or move lockstep with the rest of the market.
Retirement Investments to Consider: ProShares MorningStar Alternatives Solution ETF (ALTS)


Expense Ratio: 0.95%
ProShares MorningStar Alternatives Solution ETF (BATS:ALTS) is what we call a fund that is centered around "alternative investments".
Again, this belongs to the subcategory of non-correlated investments, which are designed to lower the overall volatility of your portfolio, while still delivering positive results over time.
This particular ETF actually holds several other ProShares products that are geared towards very specific investments, such as a replication of hedge funds, investments in global infrastructure, managed futures, global listed private equity funds, long/short hedge fund strategies and securities geared towards inflation expectations.
Hopefully these retirement investments to consider send the message that the standard way of thinking about your retirement portfolio is way off base. If you'd like to learn more, consider subscribing to The Liberty Portfolio, my investment advisory newsletter, which builds a diversified long-term portfolio from scratch that is heavily geared toward retirement investing.
Lawrence Meyers is the CEO of PDL Capital, a specialty lender focusing on consumer finance and is the Manager of The Liberty Portfolio at www.thelibertyportfolio.com. He does not own any stock mentioned. He has 23 years' experience in the stock market, and has written more than 2,000 articles on investing. Lawrence Meyers can be reached at TheLibertyPortfolio@gmail.com.