The NIO IPO didn't raise as much money as the electric car maker was hoping for.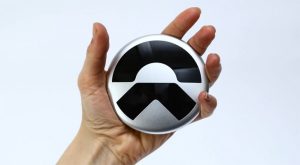 The NIO (NYSE:NIO) IPO saw the company selling its 160 million shares at a price of $6.26. This has the NIO IPO bringing in roughly $1 billion of cash for the company to work with. Originally, the company was hoping that the IPO would bring in around $1.3 billion.
NIO is an electric car company out of China that is hoping to spread its business to the rest of the world. Currently it sells its only electric vehicle, the NIO ES8, in China. Bringing the car to the rest of the world will be an expensive endeavor that it might have trouble paying for.
NIO has been having a tough time making all its plans come true with the amount of money it has on hand. That isn't too much of a surprise. The company has lofty goals that include mobile charging stations in vans, battery switch stations to extend range and more, reports Electrek.
There's also another problem that NIO has to deal with as it looks to expand its business: Tesla (NASDAQ:TSLA). The electric car company founded by Elon Musk already has a strong foothold in the market. This includes several different electric vehicles up for sale and offering them across different countries.
NIO stock was down slightly and TSLA stock was up 3% as of noon Wednesday.
As of this writing, William White did not hold a position in any of the aforementioned securities.