PayPal (NASDAQ:PYPL) popped to all-time highs in late July after the digital payments company reported double-beat-and-raise second-quarter earnings that impressed investors. In the big picture, the numbers prove that PayPal stock is benefiting in a big way from a significant shift towards e-commerce and cashless payments amid the Covid-19 pandemic.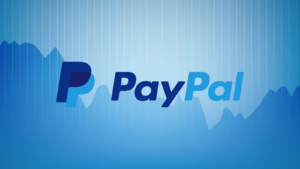 This shift won't end anytime soon. It's secular in nature. It will persist for the next several years.
So will PayPal's robust growth trajectory. And the current rally in PYPL stock.
Prices above $200 look doable for PayPal stock by the end of the year. Prices above $400 look doable within the next few years.
Here's a deeper look.
Strong Earnings and PayPal Stock
From head to toe, PayPal's second-quarter earnings report was about as good as it gets.
Total payment volume rose 30% year-over-year, marking the best volume growth rate PayPal has reported in years. The number of active accounts rose 21%, also a multi-year-high. Revenues rose 25%, which is — you guessed it — a multi-year-high, too. Operating margins expanded 720 basis points year-over-year, the biggest margin expansion PayPal has reported, ever, since being an independent public company.
Meanwhile, Venmo volume rose 52% year-over-year. Earnings per share rose 49%. Free cash flow soared 112% higher.
Management also has enough confidence in current business trends that they issued third-quarter guidance and re-instated full-year guidance.
Those numbers look really good, too.
Third-quarter revenues and profits are both expected to rise 25%, largely consistent with second-quarter numbers. Full-year revenues are expected to rise 22%. Full-year profits are expected to rise 25%.
In other words, PayPal is firing on all cylinders today, and projects to keep firing on all cylinders for the rest of the year.
A Fundamental Change
Bears think that PayPal's supercharged 2020 growth trajectory will be temporary because the Covid-19 pandemic won't last forever.
That's partly true. The Covid-19 pandemic won't last forever. A vaccine is coming soon. When that vaccine becomes broadly and easily accessible to the public — likely in 2021 — the world will normalize. Physical stores will re-open. Consumers will shop online less.
But not that much less.
The shift from physical to digital commerce has been several years in the making because the online shopping experience has become increasingly robust. Seamless browsing. Smart product filtering. Ultra-convenient tools like price checking. Easy-to-access mobile apps. Lightning-fast delivery times.
Given these huge value props of the online shopping experience, it is quite likely that Covid-19 permanently accelerated e-commerce adoption. Of all the consumers that have pivoted to online shopping amid the pandemic, many of them will stick.
To that end, while PayPal won't sustain ~30% volume growth, Covid-19 will permanently accelerate the adoption of digital payment methods globally, and by extension, PayPal's growth trajectory for several years.
Big Long-Term Growth for PayPal Stock
After revising my long-term model PayPal to account for increased digital payment adoption globally — as well as PayPal's ability to grow share in the global digital payments market thanks to the increasing ubiquity of its ultra-popular mobile payments platform, Venmo — I think PYPL stock has runway to $200+ prices in 2020, and $400+ prices by the end of the decade.
Here's the math.
PayPal will leverage global digital payment tailwinds to sustain 20%+ revenue growth for the next few years, and 10%+ revenue growth into 2030. Expenses will grow at a historically steady mid-teens rate during the 20%+ revenue growth era, and moderate to sub-10% growth once revenue growth slows, paving the way for consistent profit margin expansion up to and above 30%.
On those assumptions, my modeling suggests that PayPal has a visible runway to do about $17.40 in 2030 earnings per share.
Based on a sector-average 25-times forward earnings multiple, that implies a 2029 price target for PYPL stock of $435. Discounted back by 8.5% per year, that implies a 2020 price target for PYPL stock of nearly $210.
Bottom Line on PYPL Stock
PayPal stock is a long-term winner. Covid-19 has only strengthened this company's long-term growth prospects. Meanwhile, the valuation remains tangible, and the fundamentals point to still huge upside potential in a multi-year window.
So, in sum, stick with the rally in PYPL stock.
Luke Lango is a Markets Analyst for InvestorPlace. He has been professionally analyzing stocks for several years, previously working at various hedge funds and currently running his own investment fund in San Diego. A Caltech graduate, Luke has consistently been rated one of the world's top stock pickers by various other analysts and platforms, and has developed a reputation for leveraging his technology background to identify growth stocks that deliver outstanding returns. Luke is also the founder of Fantastic, a social discovery company backed by an LA-based internet venture firm. As of this writing, he did own a position in any of the aforementioned securities.