Editor's note: This column is part of our Best Stocks for 2020 contest. Larry Ramer's pick for the contest is Luckin Coffee (NASDAQ:LK). Following a delisting from the Nasdaq Exchange, the company now trades under the ticker LKNCY.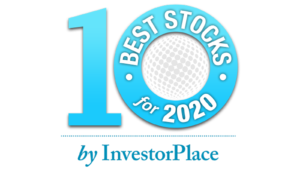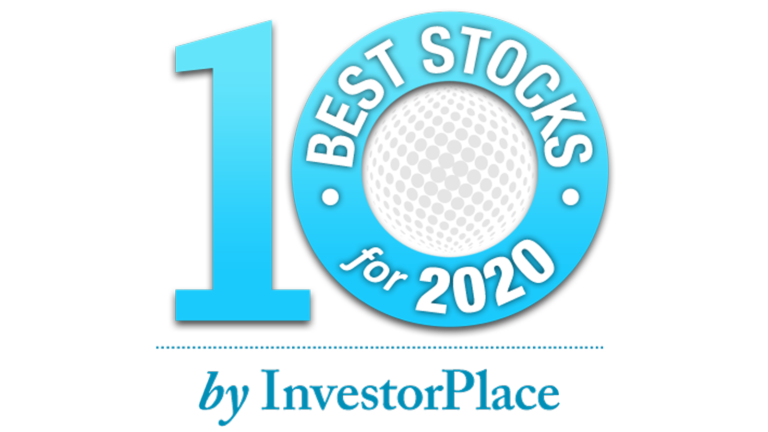 Slowly but surely, Luckin Coffee's (OTCMKTS:LKNCY) outlook is starting to improve. Perhaps most importantly, many investors now believe the company has a chance to survive — and that it is somewhat ethical.
And although Luckin has not taken all of the advice I have set out for it in the past, I am pleased by its decision to focus to a larger extent on profitability. Finally, I believe that the Chinese government wants the company to survive.
The coffee retailer will, in all probability, have enough funds to do so.
Sentiment Toward Luckin Stock Is Rebounding
From the time its revenue-inflation scandal broke until early September, Luckin stock was widely viewed as "a dead man walking" by most of Wall Street. A majority of pundits were sure the company could never recover the twin blows of the scandal and its delisting from the Nasdaq Exchange. And in the spring, shares dove as low as 95 cents.
Now the stock has rebounded to well over $3, and Luckin has a market capitalization of nearly $860 million. That suggests many analysts think it can stick it out. Meanwhile, multiple pundits besides me now appear to believe that Luckin can survive.
A number of personnel moves by Luckin, especially its decision to reappoint Sean Shao to its board, appear to have increased confidence in the company. An independent board member, Shao led the probe into the accounting scandal and was removed from the panel in July.
He was returned to the board last month.
Will Ashworth, another InvestorPlace columnist, pointed out some of Shao's impressive credentials. Among his bona fides are a master's degree in public health care administration from UCLA, 10 years at the huge American accounting firm Deloitte and time on the board of several companies whose shares are traded in the U.S.
Another InvestorPlace contributor, Chris Lau, wrote that the company's "leadership changes" may improve Luckin's long-term prospects, citing Shao's reappointment and other personnel moves. In the latter category, Lau included the appointment of two other board members, a new auditor and a new CEO.
However, everyone continues to contend that Luckin stock carries a great deal of risk. This is where I disagree. In fact, I think the risk is much lower than most investors believe.
The Significance of a Chinese Fine on LKNCY Stock
In China, the rule of law is much weaker than in the West. No laws — to a great extent — limit the power of the government. Consequently, it is fairly easy for Beijing to tremendously help the companies it likes and crush those it doesn't.
So the apparent decision by the government to fine Luckin less than $9 million is extremely important. At a minimum, it means that the government is not opposed to or very upset with Luckin.
And since it would not have been hard for Beijing to justify harsh measures in the wake of the scandal, the weak punishment strongly indicates that the government very much wants Luckin to succeed. It may even take some measures to help it in the future.
A Better Strategy
According to Seeking Alpha, Luckin is looking to be profitable in 2021, particularly as it presses pause on its expansion plans.
Assuming that Luckin is aiming to be profitable next year, I think it is highly likely that the retailer is curtailing the huge discounts that prevented it from reaching the black previously. As I have stated previously, I believe that Luckin can ultimately raise its prices meaningfully. It can still charge much less than Starbucks (NASDAQ:SBUX), becoming the Chinese version of Dunkin Donuts (NASDAQ:DNKN). And it is worth noting that open stores were reportedly already profitable in July.
Given the very high consumption of tea in China and the rapid growth of coffee consumption there, I think that such a strategy has an excellent chance of succeeding.
Less Risk Than Meets the Eye
Multiple other columnists say that Luckin stock poses a great deal of risk because its cash on hand may have dropped below $800 million, while it faces a potentially extremely expensive lawsuit by shareholders.
But there is a good chance that it will be profitable next year. At that point, the company should be able to sell billions of dollars of low-cost debt. Further, Beijing could easily line up billions of dollars of loans for the retailer.
Finally, I think it is important to point out that, although Luckin did not follow my past advice of hiring a successful Western CEO, it seems to have found other means of increasing faith in Luckin stock.
Best Stocks: The Bottom Line on LKNCY
Wall Street's faith in Luckin has increased meaningfully, while the company's strategy has greatly improved. Meanwhile, the macro demand environment remains favorable, and Luckin stock is still quite cheap.
Given these points, I continue to recommend that long-term investors buy Luckin stock.
On the date of publication, Larry Ramer held a long position in Luckin.
Larry has conducted research and written articles on U.S. stocks for 13 years. He has been employed by The Fly and Israel's largest business newspaper, Globes. Among his highly successful contrarian picks have been solar stocks, Roku, and Snap. You can reach him on StockTwits at @larryramer. Larry began writing columns for InvestorPlace in 2015.