Fans of investments in the electric vehicle niche will definitely be interested in this news item. Reportedly, on Dec. 30 Romeo Power (NYSE:RMO) finalized its merger with special purpose acquisition company (SPAC) RMG Acquisition (NYSE:RMG). With that, RMO stock debuted on the New York Stock Exchange and replaced RMG stock.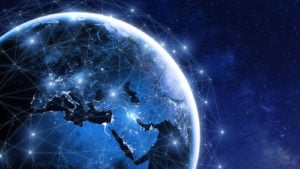 Skeptics might balk at the thought of another electric vehicle niche SPAC stock. I fully understand the misgivings as the market has been absolutely inundated with these types of investing opportunities.
And to be completely honest, SPAC stocks can be speculative, and so can electric vehicle stocks. Yet, I can assure you that RMG stock isn't just another run-of-the-mill SPAC wager.
But don't just take my word for it. Keep reading and we'll unpack Romeo Power's surprising growth story, including some prime tidbits from the company's CEO.
A Closer Look at RMG Stock
First, though, we should rewind a bit and track the progress of RMG and RMO stock. For many months, RMG shares clung to the $10 level as the investing community awaited clues regarding which company RMG Acquisition might merge with.
As you might have noticed, when SPAC deals are announced, and particularly when there's an electric vehicle connection, stocks tend to fly to the heavens.
This was certainly the case with RMG stock. In a stunning run-up, the buyers managed to push the RMG share price up to a 52-week high of $32.73 on Dec. 24.
Unfortunately, folks who chased the RMG stock price at its peak soon learned a harsh lesson. That's because RMG shares soon retraced below the $20 level.
On Jan. 15, RMG/RMO stock settled at $22.08, so the bulls still had some catching up to do. Perhaps a closer look at Romeo Power's business model will offer some hope and encouragement as the bulls fight to regain control of the price action.
Where Art Thou, Romeo?
Founded in 2016 in California, Romeo Power designs and manufactures lithium-ion battery modules and packs for commercial electric vehicles.
This story might sound awfully familiar. That's because I ranted and raved about another battery maker, Quantumscape (NYSE:QS), in a recent InvestorPlace article.
As I pointed out, Quantumscape has a major problem. Specifically, that company isn't expected to commence production of its solid-state batteries until 2025.
So, where does Romeo Power stand in comparison? Let's check the stats:
100 employees
More than 60 battery-specific engineers
A 113,000-square-foot manufacturing facility in Los Angeles
To me at least, it sounds like Romeo Power is miles ahead of Quantumscape – and probably its other rivals, as well.
Making the Pitch
Listening to Romeo Power CEO Lionel Selwood Jr., you might get the impression that he's a pitchman. That's fine, though, since bragging about the company is part of Selwood's job description.
As the CEO pointed out during an interview, Romeo Power has secured $544 million in contracted revenues. Once again, prospective investors might get the impression that this company is far ahead of its peers in certain respects.
On top of that, Selwood built a case that his company's batteries offer industry-leading charging speeds:
"Our fast charging capabilities allow them to charge large capacity batteries in 30 minutes. And we actually have a glide path towards 20 minutes or less."
I would also add that Romeo Power's revenue growth is estimated to grow to an astounding $1.6 billion by the year 2025. Furthermore, the company boasts an order book with customers representing an approximately 68% share of the Class 8 truck market.
The Bottom Line
So now, with the CEO's help, I've provided you with some stats to support a long position in RMG/RMO stock.
And if you're prepared to take a chance on a next-generation electric vehicle battery company, Romeo Power is as solid a pick as any.
On the date of publication, David Moadel did not have (either directly or indirectly) any positions in the securities mentioned in this article.