Social Capital Hedosophia VI (NYSE:IPOF) stock is the latest SPAC (special purpose acquisition company) from investor Chamath Palihapitiya. Based on his strong track record, which includes past winners like Virgin Galactic (NYSE:SPCE), IPOF stock has been bid up to around $15 per share, representing a 50% premium to its offering price.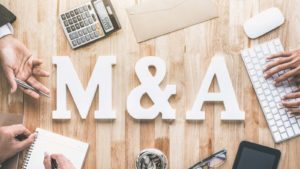 The SPAC is yet to announce a merger deal. Bill Ackman's SPAC, Pershing Square Tontine (NYSE:PSTH), is in a similar situation. Just like Social Capital, PSTH trades at a rich premium to its offering price, mainly based on the reputation of its sponsor.
I don't understand why anyone would pay a 50% premium for what amounts to a pile of cash. I prefer "buy a dollar for 50 cents" kinds of situations. But, given Palihapitiya's Silicon Valley ties and his clout among retail investors, paying a premium for this SPAC may make more sense than paying one for Ackman's SPAC.
Yet IPOF stock is more a name to gamble on, rather than shares to invest in. In other words, those who buy the shares are betting that the SPAC mania can continue, rather than that this particular SPAC will announce a game-changing deal.
Admittedly, the risk of buying IPOF stock isn't as massive as it looks at first glance. If Social Capital doesn't merge with a target company, its shares will fall back to $10. But, if it announces such a deal amidst a great deal of SPAC hype, the stock could hit $30 per share.
Why IPOF Stock Is Worth Buying for $15
Despite the stock's premium, its potential reward may outweigh its risk, based on the performance of Chamath Palihapitiya's prior SPACs.
As InvestorPlace columnist Vince Martin broke it down in his Feb. 12 article, most of the Social Capital SPACs have performed well. The only one that had some trouble was IPOD stock, which became Clover Health (NASDAQ:CLOV). Yet, even though that company is facing a scandal, its stock today is trading for $10.67 per share, which is still above the SPAC's $10 per share offering price.
Assuming today's unique market environment continues, even if Social Capital Hedosophia VI chooses the wrong merger partner, the risk facing IPOF stock may be lower than it appears at first glance. However, the keyword is "today's unique market environment." The bears have lost big trying to find a top in this manic stock market.
Yet we could be approaching the point where the music stops. Again, in such a scenario the declines of IPOF stock could be limited, since the SPAC so far hasn't announced a deal. But after the SPAC has merged with an operating business, its shares could fall meaningfully once the SPAC euphoria ends.
What Happens to This SPAC If Markets Crash?
As far back as last October, major media outlets have said the "SPAC Bubble" was about to burst. But so far that hasn't happened. The frenzy among retail traders may have helped enable one of 2020's most popular investing trends to continue in 2021. But just because the mania is continuing doesn't mean its unstoppable.
It's hard to say when, but at some point this bubble and all the other bubbles still in motion will come to a screeching halt. What does that mean for IPOF stock?
That depends on the position of Social Capital Hedosophia VI when the bubble bursts. If it happens before Social Capital announces a deal, IPOF stock may not drop that much. In that case, the shares could temporarily fall below their offering price due to panic selling, but partially bounce back soon afterwards. But if the company has already announced a deal or has closed on a deal, the decline may be larger.
That's because, as long as the euphoria continues, the insane valuations SPACs are paying for early-stage "growth stories" are perceived as reasonable. But that sentiment could turn on a dime if the markets correct, much like they did 20 years ago, in the aftermath of the "dotcom bubble."
The Bottom Line on IPOF Stock
Chamath Palihapitiya may see himself as the Reddit era's answer to Warren Buffett. But, with his success coming during a decade-plus long bull market, it's too early to determine the accuracy of this proclamation. So far, all but one of his SPACs has performed well. Yet his last five SPACs debuted during the bubbliest of times for blank-check companies.
If the market's current mania continues, his latest SPAC could be very profitable for investors. In a rosy scenario, IPOF stock could hit $20-$30 per share if a deal gets announced in the next few months.
But if the markets start to correct, the shares' performance may not be nearly as good. Much depends on whether the market pulls back before or after Social Capital announces a merger deal.
So is IPOF stock going higher or lower? It's a 50-50 proposition.
On the date of publication, Thomas Niel did not (either directly or indirectly) hold any positions in the securities mentioned in this article.
Thomas Niel, a contributor to InvestorPlace, has written single stock analysis since 2016.