PayPal Holdings (NASDAQ:PYPL) saw its shares more than double in value in 2020. Investors were rewarded with 114% gains in a year when the novel coronavirus pandemic boosted online shopping – and online payments – while peer-to-peer payment apps and contactless payments replaced cash. PayPal says 2020 was a pivotal year for the company. But it promises to get even better. PayPal stock is up over 25% already in 2021, and at the company's virtual investor day, the company laid out projections that ensured the momentum continues.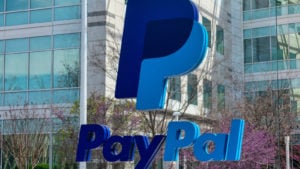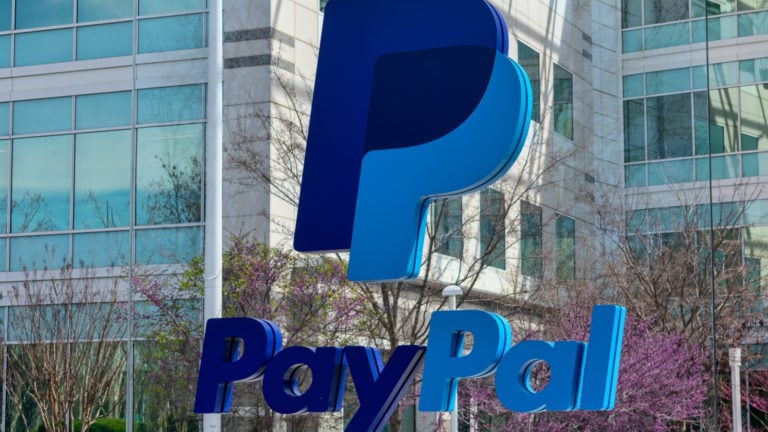 Back in December, I wrote that PYPL still had room to run. At the time that was published, shares were trading in the $230 range. They're now around $300. And I still think we haven't seen the end of the gains.
This is a stock that benefited tremendously from the pandemic, but it's not going to suffer when the pandemic is finally brought under control. The resulting user growth and changing consumer behavior means continued growth for PayPal.
PayPal's 2020
Before getting to the virtual investor day event, let's have a look at PayPal's full year 2020 results.
Several key metrics told the story of the pandemic gains made by PayPal. Net revenue of $21.45 billion was up 22% compared to 2019. Total payment volume of $936 billion was up 31%.
Net new active accounts – the metric that is going to be especially important in terms of driving future growth for PayPal – were 72.7 million for 2020. That's up a whopping 95% over the net new active accounts added in 2019. Overall it was a year of record numbers for PayPal.
The company's CEO told investors:
PayPal delivered record performance in 2020 as businesses of all sizes have digitized in the wake of the pandemic. In this historic year, we released more products than ever before and have dramatically scaled our acceptance worldwide, giving our 377 million consumer and merchant accounts even more reasons to use our platform.
In addition to the impressive financial and user growth numbers, 2020 marked another important milestone for PayPal. On Oct. 21, 2020, the company announced account holders would be able to buy, sell, and hold crytocurrencies using the PayPal app. PayPal stock saw in immediate pop on that news.
Investor Day Doubles Down on Crypto
On Feb. 11, PayPal held a virtual investor day. The company is going all in on crypto currency, seeing itself as the ""digital wallet" as global central banks move toward offering digital currencies. The company says new services like cryptocurrency support are increasing average revenue per user and reducing churn rates.
With the momentum of the past year – including a huge boost in new user accounts and increased engagement offered by services like cryptocurrency support – the company is projecting big growth over the next few years. PayPal sees its active user accounts hitting 750 million by 2025. Total payment volume is projected to nearly triple to $2.8 trillion in that time. PayPal's CFO said the revenue target for 2025 is $50 billion (compared to the record $21.45 billion for 2020).
If PayPal can hit those targets, you can bet it will be reflected in continued PYPL price growth.
Bottom Line on PayPal Stock
Many analysts are bullish on PayPal stock, and the company's move into cryptocurrency is only adding to the optimism.
In January (at a time when PYPL shares were below $250), BTIG analyst Mark Palmer upgraded PYPL to "buy" from "neutral" with a $300 price target based on PayPal's embrace of crypto. Palmer thinks this could add $1billion in annual revenue by 2022. He also noted the increased use of crypto by PayPal customers isn't just a direct source of revenue, writing that "… rising crypto volumes bodes well for PYPL's active account growth and engagement."
PayPal has made big gains thanks to the pandemic and that momentum is showing no signs of letting up. If the company's ongoing performance lives up to the investor day projections, things look very good indeed for PYPL investors.
On the date of publication, Louis Navellier had a long position in PYPL. Louis Navellier did not have (either directly or indirectly) any other positions in the securities mentioned in this article. The InvestorPlace Research Staff member primarily responsible for this article did not hold (either directly or indirectly) any positions in the securities mentioned in this article.
Louis Navellier had an unconventional start, as a grad student who accidentally built a market-beating stock system — with returns rivaling even Warren Buffett. In his latest feat, Louis discovered the "Master Key" to profiting from the biggest tech revolution of this (or any) generation.