Today, investors in Healthier Choices (OTCMKTS:HCMC) are seeing impressive gains of nearly 30% at the time of writing. The move comes amid a rather flat day for overall markets. Accordingly, penny stock investors seem to have found something they like about HCMC stock.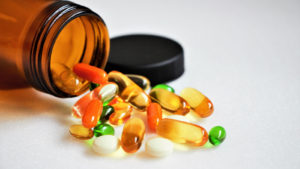 Indeed, today's move in HCMC stock has turned this penny stock from a "triple zero" play to a "double zero" stock. Currently trading at $0.0011 per share, Healthier Choices has seen significant volatility of late. This is mainly due to a pending lawsuit with Philip Morris (NYSE:PM), which has been ongoing for some time.
Today, investors are latching on to what appears to be some positive news for the vape marketing company. Let's dive into what investors are assessing today.
HCMC Stock Higher on Improved Expectations for Lawsuit
Last year, Healthier Choices launched a patent infringement lawsuit against Philip Morris. This lawsuit alleges that the Philip Morris IQOS device infringes on a combustion electronic pipe patent held by Healthier Choices. Philip Morris has denied the claims and asserted that its IQOS device doesn't perform combustion.
Of course, any sort of significant win in patent court could provide speculators in HCMC with a big win. Ultimately, situations like these are hard to adjudicate from the outside looking in. However, a timeline of events suggests investors are pricing in an increased probability of a win today.
On July 23, the judge hearing the case dismissed Healthier Choice's claim. However, the judge gave the company 14 days to put together amendments to the claim and then submit again.
On Aug. 2, Healthier Choices asked to extend the original deadline to Aug. 20. This was followed by a motion by Philip Morris on Aug. 5 to deny the request for extension, citing share-price speculation as a key reason. The judge agreed and dismissed the request.
However, on Friday, Healthier Choices met the deadline for submission and filed its amended claim. The company prepared a scientist to testify with regards to the combustion component in question.
Accordingly, today, investors in HCMC stock seem to like the fact that Healthier Choices was able to meet the deadline. This isn't over yet, and investors still have reason to be hopeful that things could turn out in their favor.
Of course, as with all penny stocks, a degree of caution should be taken with these plays. Investors should remember that these companies remain highly volatile. In the case of HCMC stock, this is likely to be a higher volatility stock over the near term. Investors should act accordingly with their portfolios.
On the date of publication, Chris MacDonald did not have (either directly or indirectly) any positions in the securities mentioned in this article. The opinions expressed in this article are those of the writer, subject to the InvestorPlace.com Publishing Guidelines.