Tattooed Chef (NASDAQ:TTCF) came out of the gates strong. TTCF stock quickly doubled after it started trading. However, the frozen foods purveyor has seen its stock catch a chill this year.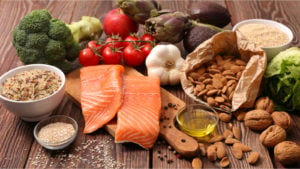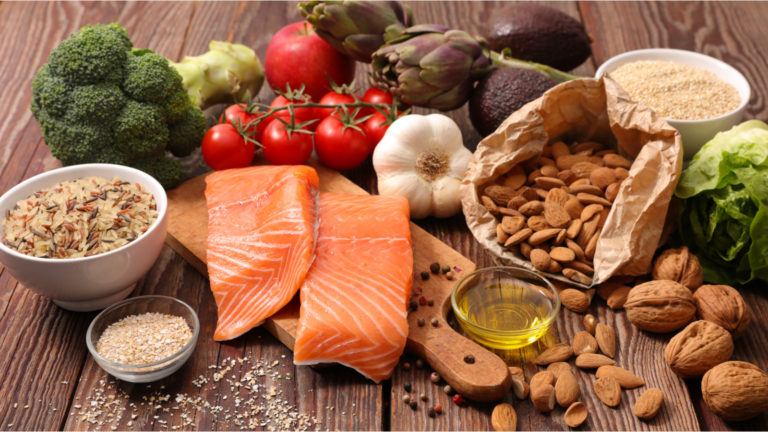 TTCF stock fell significantly following its most recent earnings report, which fell short of revenue guidance and featured a sizable operating loss. Shares are now down 15% year-to-date. Bulls haven't given up, however. Some traders have been picking up TTCF stock in hopes of a major short squeeze. So, how does the investment thesis hold up heading into the holidays?
Healthy Foods With Short Squeeze Potential
Tattooed Chef has a simple mission: "Plant-based foods for everyone." Given the rapid growth of the plant-based foods and beverages market, Tattooed Chef seems like the right concept for the times.
The company has specialized in developing easy-to-prepare frozen meals that taste good while avoiding animal-sourced ingredients. There are also offerings that avoid current dietary sore spots such as gluten. Think of products such as cauliflower rice, cauliflower macaroni & cheese, cauliflower pizza bowls, and organic acai bowls. Millennials should eat this stuff up.
There's also a trading catalyst. Currently, a jaw-dropping 40% of the stock's float has been sold short. This makes TTCF stock even more heavily shorted than most of Reddit's favorite names.
Massive Customer Concentration
The bull case starts to unravel as soon as you dive into the details, however. For one thing, Tattooed Chef hasn't developed much of a consumer brand or broad awareness. For all of Beyond Meat's (NASDAQ:BYND) issues, at least its product is widely-known and that firm has developed partnerships with leading grocers and fast food restaurant chains.
Tattooed Chef, by contrast, is available at just 4,300 retail outlets in the United States as of its last annual report. It primarily sells to club stores such as Sam's Club, which is operated by Walmart (NYSE:WMT). Club stores aren't a great place for consumer brands. People go to a Sam's or Costco (NASDAQ:COST) to get products at rock bottom prices, not to get a luxury experience. Traders may think of Tattooed Chef as a premium product targeting wealthy consumers, but that isn't necessarily the case.
In any case, Tattooed Chef's lack of a broad retail base shows up in its results. In 2020, just three retail customers accounted for 88% of Tattooed Chef's total sales. One buyer alone made up 39% of all revenues. This is a terrible position for a packaged food company. If a buyer like Sam's decides to negotiate tougher terms, what can Tattooed Chef do? When it has all of its fortunes tied to just a couple of key customers, the loss of any of them could implode the business.
Lackluster Results
Tattooed Chef's Q2 results were bad enough to spark a sell-off in the stock. However, traders shouldn't be surprised. Tattooed Chef's numbers have long been underwhelming.
The company generated just $148 million in revenues in 2020, even with a pandemic driving at-home food consumption. $148 million is not much to support a company with a market capitalization of $1.6 billion. Paying 10x for revenues at a fast-growing tech company can make sense. It's decidedly less attractive for makers of frozen cauliflower-based products, however.
Bulls point to relatively quick revenue growth. However, the company since it sells to just a few stores isn't earning strong margins. Revenue growth alone won't fix the company's problems if it can't obtain more pricing power.
Analysts see the company running a large loss in 2021, a moderate loss in 2022, and flipping to a small gain in 2023. Based on current analyst expectations, Tattooed Chef should earn 20 cents per share in 2023. That's a nearly 100x P/E multiple on earnings two years out from now. Making matters worse, that includes the generous assumption that the company can continue to grow revenues at around 40%/year despite the sharp deceleration we've seen lately.
TTCF Stock Verdict
2021 has been fascinating in that traders have started to use short interest as a primary bullish metric. Normally, investors have tended to stay away from highly shorted stocks.
And there's a good reason for that. Bears usually try to avoid betting against high-quality companies. Rather, short sellers gravitate to firms with sketchy management, struggling products, or bad balance sheets. If a ton of bears are involved in a stock, you should double check your research before taking a position.
That's especially true on a company in an industry as staid as packaged food. Normally, short sellers prefer to go after more glamorous sorts of companies. So the fact that Tattooed Chef is one of the most heavily-shorted stocks around should be a huge red flag.
Now sure, TTCF stock might catch a short squeeze. This year, there have been many good trades to be had in battleground stocks such as this one. In the longer-run, however, it seems unlikely that Tattooed Chef will be able to maintain its current valuation.
On the date of publication, Ian Bezek did not have (either directly or indirectly) any positions in the securities mentioned in this article. The opinions expressed in this article are those of the writer, subject to the InvestorPlace.com Publishing Guidelines.
Ian Bezek has written more than 1,000 articles for InvestorPlace.com and Seeking Alpha. He also worked as a Junior Analyst for Kerrisdale Capital, a $300 million New York City-based hedge fund. You can reach him on Twitter at @irbezek.