It's a good time to look for retirement stocks, and these seven are good, reliable choices.
Alico (ALCO) has a compelling but unusual business as a holding company for agribusiness and land management assets.
BCB Bancorp (BCBP) is a regional bank headquartered in New Jersey that will benefit from wider margins and continued growth.
Global Partners LP (GLP) is a limited partnership that buys, sells, stores and transport gasoline to various retailers across its service territory.
Hess Midstream LP (HESM) is another limited partnership but is in the pipeline business, which will continue to thrive.
OGE Energy (OGE) has two businesses as an electric utility and a natural gas pipeline company.
Pangea Logistics (PANL) is a new breed of logistics company that currently focuses on dry bulk shipping.
Sisecam Resources LP (SIRE) is major soda ash producer, a material used in smelting alumina metals and lithium.
When the markets turn down, it's a good time to start thinking long term. Bull markets and their heady last days can certainly be exciting as everything just keeps going up. But long-term thinking is in order now, and that means finding quality retirement stocks that offer growth as well as solid dividends.
Dividends are the quiet power behind compounding. Three or four percent may not seem like a game-changer given the last decade of growth, but it's a powerful tool year after year.
It's also helped along by quality companies that have built their businesses and control solid niches. That means durable growth on top of steady income.
Also bear mind that a few energy-focused companies on the list are limited partnerships. That means they operate as a tax-advantaged entity, like real estate investment trusts (REITs). They have to share their net profits with their shareholders as a form of dividends, so their dividends are usually higher than average.
| | | |
| --- | --- | --- |
| ALCO | Alico | $41.47 |
| BCBP | BCB Bancorp | $18.60 |
| GLP | Global Partners LP | $28.10 |
| HESM | Hess Midstream LP | $30.67 |
| OGE | OGE Energy | $39.81 |
| PANL | Pangea Logistics | $6.36 |
| SIRE | Sisecam Resources LP | $18.34 |
Alico (ALCO)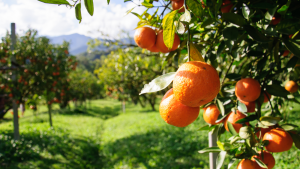 Land, they're not making any more of it. That has been the line about real estate for decades.
Alico (NASDAQ:ALCO) understands this well. It has land that it leases out for ranchers. Lands that it leases for orange groves. And other land that has oil and natural gas wells on it. ALCO has 84,000 acres of land in Florida, 49,000 of which are dedicated to orange groves.
The company basically operates like a REIT for raw land. It doesn't have to improve anything and can also hold plots in reserve for conservation tax credits. It's a simple business that has been in operation for six decades, so it knows what it's doing.
ALCO stock has gained almost 13% year to date, and it also comes along with an attractive 4.9% dividend.
This stock has an "A" rating in my Dividend Grader.
BCB Bancorp (BCBP)
Banks stocks have been hammered since the beginning of the year. But a lot of the headlines go to the big national banks with their massive trading desks, investment banking arms and huge reach.
BCB Bancorp (NASDAQ:BCBP) isn't one of those. And that's why it made this list of retirement stocks. It's a regional bank with office across New Jersey and eastern New York. That's a very good market for mortgages, refinancing and the kind of meat and potatoes business traditional banks no how to make money with.
Rising rates isn't bad for banks, because it gives them more margin to play with when lending money or setting credit card interest. And it shows in BCBP stock performance; it has gained 21% year to date yet still trades at a price-to-earnings ratio (P/E) of 9. And it has a solid 3.4% dividend.
This stock has an "A" rating in my Dividend Grader.
Global Partners LP (GLP)
One inflationary factor that everyone feels is the rising price of gasoline. Many people are upset that gas costs are now over $4 a gallon in every state. But compared to many places in the world, we still have it pretty good. And the nations where gas is cheaper than it is here aren't likely immigration destinations.
Also bear in mind that most service stations aren't making a killing because they have very slim margins on their gasoline revenue. But one business that will continue to see consistent demand is the wholesale and transport companies like Global Partners LP (NYSE:GLP).
GLP operates from 21 terminals in the Northeast and then transports fuel to businesses, retailers and resellers. Demand remains high for fuel, especially as summer driving trends come into play. Construction, farming, holiday travel all pick up in the summer.
GLP has been in this business for more than 75 years, so it's a seasoned veteran of the pricing and supply/demand vagaries that are permanent factors in the fuel business.
The stock has gained 21% year to date, and along with that is a big 8.4% dividend.
This stock has an "A" rating in my Dividend Grader.
Hess Midstream LP (HESM)
Another LP in the energy space, Hess Midstream LP (NYSE:HESM) is also driven more by demand than price. Midstream companies are generally pipeline companies that are moving natural gas and oil from fields to ports, tank farms or refineries.
Unlike most of the oil market, midstream players make money on volume, not price. The more product that flows through their pipes, the more money they make.
While prices may have some effect on fuel demand, the economy isn't showing a lot of signs of weakness here. That means energy demand will continue, especially from U.S. fields.
HESM stock is a relative outperformer, gaining nearly 12% year to date. It also has a 7.4% dividend, which is pretty tidy return year in and out. Plus, midstream companies are more stable than upstream exploration and production companies.
This stock has an "A" rating in my Dividend Grader.
OGE Energy (OGE)
Another twist on the energy industry is the conservative path. Utilities. OGE Energy (NYSE:OGE) is an Oklahoma electrical utility that services some of Arkansas as well. It has natural gas midstream business as well.
That gives investors a taste of the risk in the unregulated energy business. And it's bolstered by a conservative, predictable utility operation to keep cash flow steady.
It's an attractive combination, especially in natural gas-rich Oklahoma. It has an $8 billion market cap, so it's not a massive player, but it has carved out a couple very successful niches.
OGE stock has returned almost 5% year to date, with a 4.1% dividend as well. And its P/E is slightly above 8.
This stock has an "A" rating in my Dividend Grader.
Pangea Logistics (PANL)
This supply chain crisis is one for the ages, to be sure. The amount of things that have to go wrong simultaneously — and did — is amazing. But here we are.
Some of the trouble with logistics management is that systems are pretty antiquated, so when things started to go wrong, you couldn't just flip a button or switch to keep chaos at bay.
Pangea Logistics (NASDAQ:PANL) is a somewhat new name in the dry bulk shipping business, going public in 2013. But it's run by experienced shippers that have been in the game for decades. PANL focuses on dry bulk shipping — think ore, grain, coal, steel, any cargo that's "dry" — and also does some work upgrading and build ports. It's also a leader in high Arctic logistics, which is becoming more attractive because it would cut shipping times significantly. Think of this as one of those retirement stocks that you can buy now and leave it alone for decades.
PANL stock only has a $294 million market cap but it's in the right place at the right time. The stock has gained 69% year to date, it has a 5% dividend, and it trades at a P/E of 3.5.
This stock has an "A" rating in my Dividend Grader.
Sisecam Resources (SIRE)
Whenever you start looking deeply into an industry, you realize there are companies that provide an essential service to the industry that few people outside of it even realize is a real business.
Sisecam Resources (NASDAQ:SIRE) is one of those companies. Granted, it only has a $368 million market cap, but this soda ash producer is in the center of the aluminum manufacturing business as well as the lithium battery business. You see, soda ash is used to smelt metals in the aluminum family as well lithium. That's a pretty good business. Think about the next time you buy a 12-pack of sodas or adult beverages.
And its lithium business is certainly going to stay under heavy demand for many years to come. Its profile may well grow for green investors as well. Also, given its size, it may well end up a premium takeover target at some point.
SIRE stock has gained almost 12% year to date, and it also has a whopping 10.8% dividend. Its P/E sits below 10.
This stock has an "A" rating in my Dividend Grader.
On the date of publication, Louis Navellier has no position in any of the stocks in this article. Louis Navellier did not have (either directly or indirectly) any other positions in the securities mentioned in this article.
The InvestorPlace Research Staff member primarily responsible for this article did not hold (either directly or indirectly) any positions in the securities mentioned in this article.