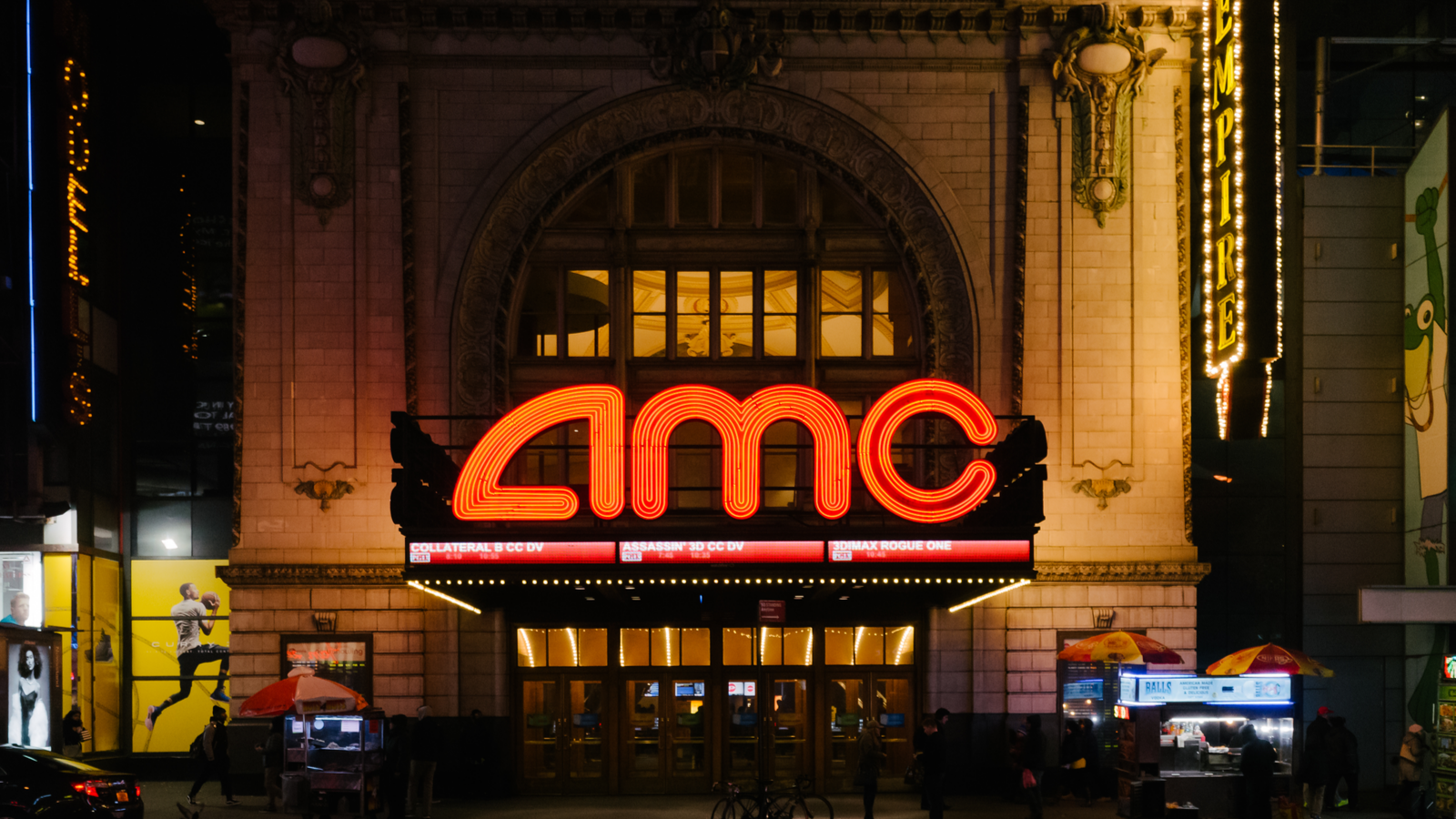 People are going back to the movies, which is good news for the long-term health of the world's largest movie theater chain, AMC Entertainment (NYSE:AMC). Dismissed by analysts who said its business would never recover from the pandemic and written off by investors as nothing more than a meme stock, AMC stock has something to prove.
A strong start to the summer movie season is a good start, with global box office numbers seeming to strengthen with each passing weekend. "Jurassic World: Dominion" earned $145 million in its domestic opening and has earned more than $620 million worldwide since being released on June 10. "Top Gun: Maverick" has earned more than $885 million since its May 27 debut.
Consumers are likely to continue going to their local movie theaters in the coming months as a slate of blockbuster films is scheduled to open between now and Labor Day, including "Elvis," "Minions: The Rise of Gru," "Thor: Love and Thunder" and "Bullet Train."
With its roughly 950 theaters now able to operate at full capacity for the first time in more than two years, AMC Entertainment looks to be in the early innings of a comeback that should include a rebound in AMC stock.
| | | |
| --- | --- | --- |
| AMC | AMC Entertainment | $12.53 |
AMC's Reversal of Fortune
Even before the summer movie season kicked into high gear over Memorial Day weekend, AMC's fortunes had begun to improve.
Thanks in part to several popular movie releases during the winter and spring, including "Spider-Man: No Way Home" and "The Batman," AMC Entertainment reported that first-quarter revenue soared 430% year over year to $785.7 million, beating the consensus expectation of $743 million. The company also announced it had $1.3 billion in available liquidity at the end of the quarter.
"Our results for the first quarter of 2022 represent AMC's strongest first quarter in two full years," CEO Adam Aron said in a statement.
This must feel like sweet revenge against the naysayers who claimed movie theaters would be permanently replaced by streaming platforms. At the depths of the pandemic, one analyst infamously placed a 1-cent price target on AMC stock, saying the company and the entire industry were toast.
A Meme Stock No More
In addition to the pandemic-induced business disruption, AMC had to contend with the stigma of becoming a meme stock — albeit one of the originals and most popular — after retail traders executed a squeeze on the heavily shorted shares.
In June 2021, AMC stock reached an all-time high of $72.62. Last month, shares hit a low of $9.70, losing nearly 87% of their value. But the stock appears to have stabilized in recent weeks. Over the past month, AMC stock is down around 4% while the S&P 500 is off about 6%.
Ironically, the meme stock rally that pushed AMC stock to unsustainable levels is the very thing that saved the company. Teetering on the verge of bankruptcy, AMC used its elevated share price to raise more than $500 million in cash from issuing additional equity to keep the company afloat while its theaters were forced to close or operate at reduced capacity.
In a sign that AMC is starting to be taken more seriously on Wall Street, institutional investors have begun to acquire AMC stock. It was recently reported that Bridgewater Associates, one of the world's largest hedge funds, bought shares of AMC in the first quarter. And the Swiss National Bank upped its position in AMC stock by 14% earlier this year.
Investments like this are a vote of confidence in AMC stock and should go a long way in changing its reputation.
Put AMC Stock On Your Watchlist
While AMC Entertainment isn't out of the woods, the company and its stock are certainly on the road to recovery.
Movie theater attendance has yet to surpass pre-pandemic levels and the company is still in the red financially. But its situation has improved markedly from where it was a year ago, and reports that people will no longer see films in theaters appear to have been overblown.
As more consumers return to movie theaters, AMC's fortunes are likely to further improve. As such, investors should keep AMC stock on their watchlists and track its progress. Consider taking a position once the movie theater chain returns to profitability and attendance at its cinemas surpasses 2019 levels.
On the date of publication, Joel Baglole did not have (either directly or indirectly) any positions in the securities mentioned in this article. The opinions expressed in this article are those of the writer, subject to the InvestorPlace.com Publishing Guidelines.