Which Stocks Should You Be Invested In for the "New Regime" Rally of 2023?
Stocks could rebound big-time in 2023
By Luke Lango, InvestorPlace Senior Investment Analyst
Nov 23, 2022, 5:00 pm EST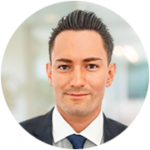 Luke Lango
Editor, Hypergrowth Investing
Meet Luke Lango
By uncovering early investments in hypergrowth industries, Luke Lango puts you on the ground-floor of world-changing megatrends.
---
Article printed from InvestorPlace Media, https://investorplace.com/hypergrowthinvesting/2022/11/the-best-stocks-behind-2023s-powerful-new-regime-rally-2/.
©2022 InvestorPlace Media, LLC
Subscriber Sign in
Not Yet a Premium Subscriber?
Subscribe