Is It Time to Sell Your Tech Stocks?
By Matt McCall, Editor, MoneyWire
May 11, 2021, 3:45 pm EDT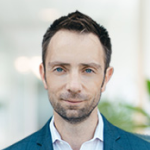 Matt McCall
Editor, MoneyWire
Meet Matt McCall
With his next-generation approach to investing, Matt McCall finds better stocks for you to invest in — not the same old companies over-hyped on Wall Street.
---
Article printed from InvestorPlace Media, https://investorplace.com/moneywire/2021/05/is-it-time-to-sell-your-tech-stocks/.
©2021 InvestorPlace Media, LLC
Subscriber Sign in
Not Yet a Premium Subscriber?
Subscribe