Crypto mining stocks have struggled for the better part of a year. Now, "the miners offer a superior risk/reward to the underlying Bitcoin (CCC:BTC-USD)," analyst Christopher Brendler argued in Barron's this week.
It's a bold claim, and yet there's a certain logic to it. While Bitcoin (like any crypto) can be a wild ride, "we see limited downside from here" for the miners because their operations tend to be profitable anywhere above BTC $10,000, says Brendler. So, even though BTC took a sharp tumble before stabilizing around $44,000 this week – we're still well within the right zone for crypto miners.
Bill Miller, the outspoken value investor, agreed on CNBC Wednesday that crypto miners are attractively valued. While Miller was more into Silvergate Capital (NYSE:SI), Brendler in Barron's highlighted Marathon Digital (NASDAQ:MARA).
Today we'll put this to the test – and see which crypto miners make the best value plays now.
First, let's clear up one quick thing: Why does value investing matter? Because it keeps your portfolio growing while growth stocks are out of favor. If you think they're out of favor now, let's look back at the 2000s. After so many dot-com companies failed, the market wrote off growth stocks for a good 10 years – and rotated into the value stocks.
The below chart compares 20-year total returns of the Russell 3000 Value Index with the Russell 3000 Growth Index. The value index pulled ahead so sharply in the 2000s that it ended up beating the growth index +302% to +176%!
Sooner or later, growth comes back – but still, an important lesson to remember if you're playing the long game.
And I'm calling it now: Winners in The New Digital World will be the ones who invest for five, 10 years down the road. Sure, jumping in and out of meme coins can be thrilling… But it's hard to argue that Dogelon Mars (CCC:ELON-USD) is going to be "a thing" a year from now, and it entails a LOT of risk.
So… if you're interested in this kind of investment, which value plays present the best opportunity right now?
If we're talking about cryptocurrency, you'll want to see what our Multifactor Altcoin Grading (MAG) System is turning up for Luke Lango and Charlie Shrem's Ultimate Crypto Portfolio.
Crypto miners are often publicly traded on the stock market. So, I ran them through Portfolio Grader, our stock grading system developed by investing legend Louis Navellier. It's free and easy to use, and it's responsible for some truly spectacular returns.
When you look up stocks in the Portfolio Grader, it assigns nine grades (from A to F, just like in school), corresponding to the top predictive factors of stock performance.
Eight of the grades go into an overall Fundamental Grade. Then, the Quantitative Grade measures money flows from big institutions – which drive so much of the market action. So, if you see a high Quant Grade, it indicates that your stock is enjoying healthy momentum.
Below I've plugged the biggest, best-known crypto miners into Louie's Portfolio Grader. Most of them have a good Quantitative Grade…but the fundamentals are often mediocre:
Here's our Report Card for Silvergate Capital, mentioned above. SI's growth scores are good, but its Cash Flow leaves something to be desired… and downward Earnings Revisions, plus a history of bad Earnings Surprises, leads to a lower grade:
Marathon Digital, too, struggles on Cash Flow, as well as Earnings Surprises and Earnings Revisions:
On the bright side, HIVE Blockchain Technologies (NASDAQ:HIVE) and Hut 8 Mining Corp. (NASDAQ:HUT) achieve strong Fundamental Grades within their overall "Buy" rating.
HUT and HIVE are newer crypto stocks, having IPO'd in June and September 2021, respectively. Both companies got positive attention this week for their production totals.
Hashrates have risen sharply for Bitcoin, as well as Ethereum (CCC:ETH-USD). This makes the networks more secure – but also more difficult for miners. Nonetheless, HUT mined 308 BTC in January (worth $1.3 million today), which was 11.6% more than in December. Meanwhile, HIVE mined 264 BTC (worth $1.2 million today), 7.7% more than in December.
Overall, HUT has a nice Report Card across fundamentals and momentum:
HIVE's Report Card is even better:
When you see good Cash Flow along with growth, then sure, you've got a solid value play!
Having crunched the numbers, the Barron's and CNBC angle looks completely valid – select crypto miners could present a great value now.
On the date of publication, Ashley Cassell did not have (either directly or indirectly) any positions in the securities mentioned in this article. The opinions expressed in this article are those of the writer, subject to the InvestorPlace.com Publishing Guidelines. To have more news from The New Digital World sent to your inbox, click here to sign up for the newsletter.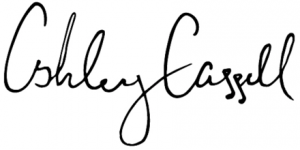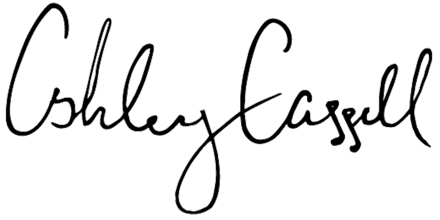 Ashley Cassell
Contributing Editor, The New Digital World