Morgan Stanley's latest research on Ethereum (ETH-USD), outlining the pros and cons for investors, includes one notable "con": Competition. Potential "Ethereum killers" name-checked in the report were Binance (BNB-USD), Solana (SOL-USD), and Cardano (ADA-USD).
And the last one has hit a major milestone: Cardano just pulled WAY ahead in the on-chain-activity rankings! Let's look at how the #7 crypto pulled this off – and what this means for Cardano as an investment.
In the below table from crypto data company Messari, we see exactly how dominant Cardano is becoming, in terms of daily transactions on its blockchain. (Not to be confused with trading volume of the cryptos themselves.)
Cardano ranks second only to Bitcoin (BTC-USD) by total volume, with $16.8 billion transacted in the past 24 hours. That's nearly three times what was transacted on the Ethereum network!
In fact, Cardano just saw more transaction volume than the next eight blockchains combined.
Plus, when you look at "adjusted transaction volume," it actually ranks highest there…pulling ahead of the Bitcoin network by roughly 2:1! Adjusted transaction volume is how crypto data services like Messari account for "non-economic" transactions on the blockchain. In other words, when crypto exchanges move coins around, that's excluded, and so is mixer activity. (Mixers are third-party tools that allow you to transact bitcoin, in particular, while preserving anonymity.)
It's worth noting that ETH still has "the leading share of users, deposits and developers," as Morgan Stanley writes, but "Ethereum may lose smart contract platform market share to faster or cheaper alternatives."
That's exactly what the top competitors like Cardano provide. It's crucial to attracting the most popular blockchain apps like decentralized exchanges (DEXs), which allow crypto traders to store their coins themselves and trade them peer-to-peer (P2P), rather than trusting them to a "hot wallet" on an exchange like Coinbase (NASDAQ:COIN) or FTX (FTT-USD).
And indeed, this surge in Cardano transactions is credited to the launch of a new DEX there: SundaeSwap (SUNDAE-USD). One month in, SundaeSwap is responsible for 98% of the total value locked (TVL) on the Cardano network.
In these early, Wild West days of crypto, those high-profile launches that suddenly attract tons of new traffic can cause major congestion on the blockchain – and SundaeSwap was no exception. Luckily, Cardano is configured so its developers can meet demand by increasing block sizes, which it did here.
Despite a bumpy launch, SundaeSwap came with a major incentive to buy Cardano's ADA crypto. Those who staked ADA in SundaeSwap's pools would get SUNDAE tokens in return – 100 million of them, or 5% of the total supply. Similarly, this week's surge in traffic to the Cardano network coincides with another token drop of 20 million SUNDAE.
Cardano is uniquely attractive to stakers in general because its Bitcoin-like ethos, valuing decentralization and security, means it's programmed as a "liquid democracy," so there's no waiting period to stake ADA (like on other blockchains). For more on these meticulous design details, Kraken Intelligence has a great report here. If you flip through that, you'll soon see why Luke Lango of our Ultimate Crypto service calls it "The Most Technologically Superior Crypto in the World."
Most importantly, these launches on Cardano are a major catalyst for ADA upside – but not in the usual way.
On other blockchains, rising activity on their network will, theoretically, accrue directly to the value of their crypto. After all, you need that crypto to pay the transaction fees! On Cardano, though, you can pay with any native token. Great for users (especially to attract new ones), not necessarily for the price of ADA.
But at the same time, we've got projects launching on Cardano with the Initial Stake Pool Offering (ISO) like I described above with SundaeSwap. The below three-month chart of Cardano shows the impact. Within the broader downslide for crypto, Cardano saw a big spike leading up to the SundaeSwap launch on Jan. 20 – then a bump in February – as people prepared to stake ADA and get SUNDAE token rewards. For context, ADA is trading near 52-week lows, but still up +1,930% since 2019.
All this to say: ADA price is probably going to keep seeing a cycle of big spikes, with retreats in between. The good news is that, because Cardano has put in the work to become the premier blockchain infrastructure, developers are flocking there.
Even as "paper hands" have been shaken out of the crypto markets, the biggest projects routinely have hundreds of developers working on them every day. According to the on-chain analysts at Santiment, Cardano is now second only to Solana on its Developer Activity Contributors Count.
One big thing all these developers are working on is a splashy new Layer 2 for Cardano to boost transaction speeds. Cardano is already capable of 257 transactions per second (TPS), versus 15 TPS for Ethereum and 3,878 TPS for Solana! But with the launch of "Hydra, Cardano's solution for ultimate Layer 2 scalability," it hopes to blow even Solana out of the water – with TPS more like 1 million!
That kind of project tends to attract a LOT of attention…and talent. To fund all this development, we should expect plenty of ISOs coming to Cardano – thus, future demand for ADA.
Bottom line: "Cardano is one of the highest-quality cryptos you can buy and hold onto for dear life – and the data continues to back that up," writes Luke for his Ultimate Crypto subscribers. In fact, Luke and his analyst team are picking up a bullish technical setup for ADA, and preparing to report on the event for subscribers later this week. Click here to learn more and get access to the Ultimate Crypto portfolio.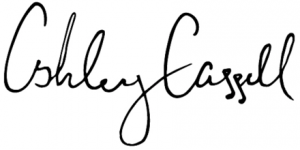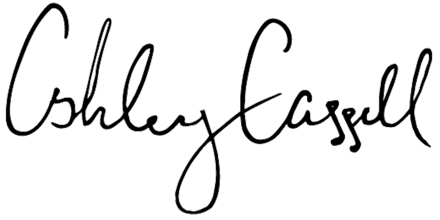 Ashley Cassell
Contributing Editor, The New Digital World
On the date of publication, Ashley Cassell did not have (either directly or indirectly) any positions in the securities mentioned in this article. The opinions expressed in this article are those of the writer, subject to the InvestorPlace.com Publishing Guidelines.