Metaverses are among the crypto projects that have fallen out of the headlines lately. That's fair, when you consider that in the metaverse, the foundations are just being laid…while events in Ukraine are having a staggering human impact today. But here at The New Digital World, we still want to keep you informed about some of the noteworthy events that AREN'T being talked about.
Metaverse Fashion Startup Gets $10 Million in Venture Capital
Remember all those NFTs being minted for NBA fans since December? The creator of the NBA Champions Sneaker Collection on Solana (SOL-USD), Space Runners, is raising funds for a much bigger fashion line.
As CoinDesk reports, Space Runners' plans include expanding to Ethereum (ETH-USD), the #1 NFT network by a mile. Space Runners is distinguished from other NFT fashion lines by not using Ethereum metaverses The Sandbox (SAND-USD) or Decentraland (MANA-USD) as a home base. The brand is building its own "SPACEverse" – so this interoperability could be crucial in attracting buyers to all the NFTs it has planned.
"Rather than just an urban cyber style, we are giving more weight to beauty and aesthetics, and we've been collaborating with some of the most popular fashion agencies in New York," CEO Deniz Özgür told CoinDesk.
Space Runners has some big names behind it. The Sandbox's creator, Animoca Brands, is represented, as its chairman Yat Siu participated in this latest funding round. So did Justin Kan, co-founder of the livestream platform Twitch. Pantera Capital co-led the round, saying: "Fashion will be just as – if not more – important in the metaverse than in the real world."
After all, your digital avatar is your new, virtual identity you can build from the ground up – by expressing yourself visually. To that end, you'll have plenty of fancy gear to choose from later this month…
Decentraland Fashion Week Coming March 24
Paris Fashion Week wraps up tomorrow – but, in a sense, the festivities are continuing through March 27…in Decentraland.
Dolce & Gabbana and Hugo Boss are among the major brands bringing their designs to metaverse models for Decentraland Fashion Week. The list of luxury fashion lines that plan to sell NFT fashion during the event may be even longer: "Tommy Hilfiger, Dolce & Gabbana, Elie Saab, Etro, Dundas, Jacob & Co., Franck Muller, Garrett Leight, Cavalli, Faith Connexion and Faith Tribe, Nicholas Kirkwood, and Chufy, among others," reports The Fashion Law.
Selfridges, the British upscale department store, is taking the opportunity to launch a metaverse store; you can even buy the NFTs in its physical stores, to be used in Decentraland.
"Metaverse Fashion Week could very well serve as a way to test the waters for fashion houses, before investing in Decentraland's emerging fashion district," NFT Evening reported in February. These major brands could then lease neighboring digital stores in the large plot of Decentraland purchased by Token.com in November for the Fashion District, if all goes well in this month's gala event.
"The fashion world is a $2 trillion economy," Brian Trunzo of Polygon Studios told Decrypt at the ETHDenver conference in February. And like the VCs involved with Space Runners, Trunzo agrees "that digital fashion will dwarf that someday."
CVS Pharmacy Coming to a Metaverse Near You
The next entrant to the metaverse could be perhaps the most surprising yet: CVS Health (NYSE:CVS)!
CVS' new patent filing suggests that it intends to create "downloadable virtual goods, namely, a variety of consumer goods, prescription drugs, health, wellness, beauty and personal care products and general merchandise for use online and in online virtual worlds," and "online retail services" where you can buy these things.
If the metaverse is going to be as realistic as its visionaries have said, I guess those consumer staples will be a part of it.
But what's perhaps most interesting is THIS part of the patent filing: CVS also talks about launching advisory services "in the field of nutrition, health and wellness…non-emergency medical treatment services…personal assessments…and counseling services" – all accessible on virtual reality (VR) and augmented reality (AR) platforms.
"It is still unclear whether CVS would roll out these offerings on an established metaverse platform or if it would build a proprietary version," notes Decrypt. But either way, it doesn't sound like just another marketing stunt in the metaverse. It sounds a lot like the telehealth solutions that took off during COVID-19 lockdowns… Only the metaverse is a lot more robust and immersive than a Zoom Video (NASDAQ:ZM) call, for deeper connections – like, evidently, with a healthcare professional!
The Sandbox Begins "Season Two," Hits 2 Million Users
Even bigger than the land boom going on in Decentraland is the one going on in The Sandbox. And it may have the upper hand in terms of adoption. On Thursday, VentureBeat's Dean Takahashi reported that The Sandbox has registered two million total users:
Looking real. The Sandbox metaverse hits 2M users and launches Alpha Season 2 @GamesBeat https://t.co/WxjdYJxkI8 via @VentureBeat

— Dean Takahashi (@deantak) March 3, 2022
"A key factor behind The Sandbox already having a strong user base in its alpha may be its long list of partnerships with mainstream names such as Warner Music, The Walking Dead, Snoop Dogg and Deadmau5, to name a few," Cointelegraph reports.
Now The Sandbox is partnering with the major Korean record label Cube Entertainment to bring K-pop culture to the metaverse. "We are about to play the leading role to spread Korean culture around the world in the metaverse, the key of the fourth industrial revolution through this partnership with The Sandbox," said Cube CEO Ahn Woohyung in the press release. So far, it seems The Sandbox's pop-cultural strategy is paying off big time in attracting users.
Equally important to attracting real businesses – with real utility for users – is the international aspect that's on display here, free from borders and other physical barriers. Where else could you go for Snoop Dogg, K-pop, Dolce & Gabbana…and CVS Pharmacy – all in one trip? The metaverse.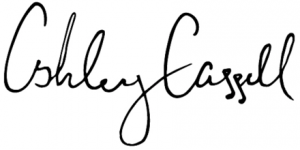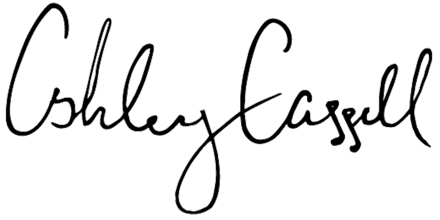 Ashley Cassell
Contributing Editor, The New Digital World
On the date of publication, Ashley Cassell did not have (either directly or indirectly) any positions in the securities mentioned in this article. The opinions expressed in this article are those of the writer, subject to the InvestorPlace.com Publishing Guidelines. To have more news from The New Digital World sent to your inbox, click here to sign up for the newsletter.