The search for undervalued cryptos to buy may have stalled for many investors. Indeed, this sector is one that's not as attractive as it used to be.
For one, we're still in the midst of a rough crypto winter. Valuations are down across the sector, due mainly to macro-related issues. What was a flurry of capital surging into the nascent cryptocurrency space has turned into a trickle. Accordingly, with less capital flowing in, it's hard to make the case that valuations will be able to stabilize in the very near term.
Second, contagion-related concerns tied to the fallout of FTX has many investors wondering if there are real systemic problems underneath the surface. Indeed, if failing hedge funds and crypto exchanges are likely to become commonplace, that doesn't speak well for the projects underpinning this space.
Thus, in this environment, it's unsurprising to see so many penny cryptos out there. Many projects have lost a significant portion of their market capitalizations of late.
This list below holds three of the top undervalued cryptos to buy. I'd put them among the best options to consider right now. All three coins have wisely focused their investments in the application and UX development.
Here's more on why I think these three tokens are undervalued cryptos to buy right now.
Solana (SOL-USD)
As far as undervalued cryptos to buy are concerned, Solana (SOL-USD) continues to make my list. This token continues to be among my largest crypto positions, even after the FTX fallout.
Indeed, Solana has been among the hardest-hit tokens following this whole debacle. That move comes as the crypto project has been identified as having exposure to FTX.
While the Solana Foundation revealed that it held only around $1 million worth asset on FTX, there's still reason for many investors to be concerned. This is a project that's seen significant downtime and outages in the past. Thus, from a security standpoint, some investors won't touch Solana.
The thing is, this is among the fastest blockchains out there. Additionally, for those bullish on NFTs and other decentralized finance applications, Solana continues to lead the way in terms of innovation. Where developers are building is important, and Solana is a go-to location. For those thinking long-term, that makes this project much more attractive at these lower levels right now.
IoTeX (IOTX-USD)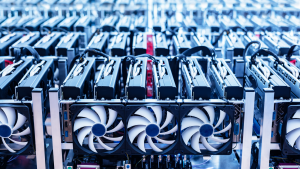 Following the whole FTX debacle, IoTeX (IOTX-USD) has been actually one of the best-performing tokens of late. That says something, considering IoTeX is still down nearly 25% this month alone.
That said, with a valuation of around $200 million, IoTeX is a mid-level player in the market. Thus, those looking for higher upside can achieve higher returns, if this project's growth achieves investor expectations.
Additionally, if this token's trading history and other related metrics are to be trusted, it is also one of the most stable cryptos out there.
Yes, IOTX has fluctuated greatly in the short-term. However, so have most tokens this year. I don't think that's something to be concerned about. In terms of volume, IoTex is pretty average, making this token's relative out-peformance worth watching. Being a penny token, the potential ROI on this project is one that I think shouldn't go unnoticed.
This project's recent ioTuve v5 release which took place in August could be the next catalyst to take IoTeX higher.
Qredo (QRDO-USD)
Last on our list of cryptos to buy is Qredo (QRDO-USD). One of the most vital coins in the market, Qredo is a project many may not have heard of.
This is a project that leverages the power of AI to give institutional users a decentralized place to store their tokens. In the world of decentralized cybersecurity, Qredo continues to be among the leaders as far as crypto projects are concerned.
Another small-cap token with a higher-risk, higher-reward upside, Qredo is a project that's been on my watch list for some time. Now trading around $0.12 per token, this project has gotten undeniably cheap. Should capital flow back into this sector along with institutional customers seeking decentralized storage, Qredo could be a big beneficiary of these trends.
Sure, we haven't seen such trends play out at all. But Qredo is currently investing heavily in the future it sees. Should another bull market be around the corner, this is certainly one of the cryptos to buy that investors will kick themselves for not looking at.
With investors now looking for more traditional input to invest in, TradFi (traditional finance) is one of the most attractive options to dive into. This is precisely why QRDO has invested in Veax.
Interestingly, it allows investors to use custodial crypto exchanges in a non-custodial way. So, one does not need to pre-fund the wallets, as it comes with an advanced technical structure.
On the date of publication, Chris MacDonald did not have (either directly or indirectly) any positions in the securities mentioned in this article. The opinions expressed in this article are those of the writer, subject to the InvestorPlace.com Publishing Guidelines.