Top 10 Dow Dividend Stocks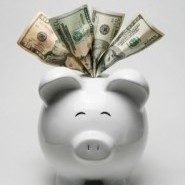 The top 10 high-yield dividend stocks in the Dow compose an interesting list of investments. The best dividend stocks in the index represent some of the biggest brands in the world, are focused on a select group of sectors — health care, consumer staples and telecom — and can highlight broader areas of opportunity in this market. Additionally, the recent performances of some of these stocks share-wise show that dividends are only part of the profit story here.
It's also worth noting that of the top 10 dividend stocks as of this writing, none has a dividend yield of less than 3%. There are a handful of other Dow stocks that have yields of 2.9% or higher — shockingly, financial stock JPMorgan Chase (NYSE:JPM) once again has returned to those levels — but that just isn't enough to cut it considering the big dividends of the current leaders.
If you're looking for a great income investment and a dividend stock that is going to stay strong in the long term, look no further than this list. Here are the top 10 dividend stocks in the Dow Jones Industrial Average: