5 Low-Risk Dividend Funds — and 3 Aggressive High-Yield ETFs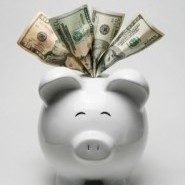 Dividend investors have no shortage of exchange-traded funds thrown their way these days. But beware the management firms that are launching high-yield products in pursuit of your investing dollars with no clear mission to preserve your capital or ensure those high-yield dividends continue.
Consider the recent launch of a so-called "double dividend" fund that is simply trying to capitalize on the hunger for dividends as a cautionary tale. And generally speaking, all income-oriented investors should beware of chasing yield or making risky sector bets that could burn them if the market turns.
Considering the low Treasury yields right now and the fear of a bond bubble, it's natural to want to stock up on dividend-paying equities. And if you're an ETF investor, you should consider starting with these five low-risk funds — or three spicier alternatives if you can stomach the risk: