Sweets to Stay Away From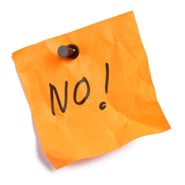 Too many sweets can be a bad thing, even if they come with a hearty dividend. That's why investors should avoid two dividend-paying confectioners — Rocky Mountain Chocolate Factory (NASDAQ:RMCF) and Tootsie Roll (NYSE:TR).
Sure, Rocky Mountain has an attractive 3.4% dividend that bests the previous picks, but that payout has only recently been increased — this year, from 10 cents to 11 — after almost five years of stagnation. Meanwhile, Tootsie Roll's dividend, while long-standing, is, at 1.2%, just as tempting as its candies (which is not at all, if you ask me).
On top of that, both stocks are very thinly traded. TR's average volume is roughly 75,000 shares traded, while RMCF is an even more anemic 25,000. Even though buy-and-hold investors won't be trading them frequently, low-volume stocks still should be handled with care.
Besides, if your goal is a long-term play providing a steady check, there's far less speculative plays (like Warren Buffett favorite Coca-Cola (NYSE:KO), another sweet dividend stock) to be had. After all, sweets are best enjoyed while relaxing.
As of this writing, Alyssa Oursler did not hold a position in any of the aforementioned securities.