#1. Go School-Supply Shopping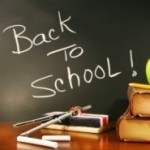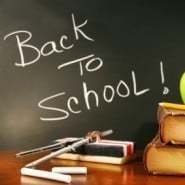 This was an event when I was a kid (OK, and when I first went to college, too). For me, school supplies had two purposes: 1) to keep all my classes organized and 2) to express my awesome personality. Hence, all my things were color-coordinated, and my folders (when I was younger) tended to be covered in Lisa Frank puppies.
But, really, no one needs to go to a store to buy school supplies — you don't have to try them on and stare at yourself in the mirror like you do for a back-to-school outfit.
Instead, people can — and will — order paper clips and three-ring-binders online (don't worry, you can still color-coordinate). And stores like Office Max (NYSE:OMX), Office Depot (NYSE:ODP) and Staples (NASDAQ:SPLS) will be as legendary as the famous 15-mile walk to school that was uphill each way.
And beyond that, those very supplies will likely change as well. Who needs to suffer hand cramps from scribbling and doodling in gel pens when your notes can be typed on a tablet or a gadget can record lectures for you? Who needs to lug around big, bulky textbooks (no more tie-dye stretchy textbook covers) when you can read them electronically?
No one does. Thus, the inevitable death of a nerd's favorite shopping spree.