Forget the Markets — Go It Alone!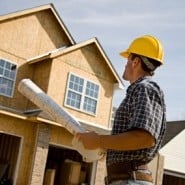 Perhaps the most satisfying investment of all is one where you set out to invest in yourself or an enterprise that you personally have a hand in.
Of course, this is frequently a very risky venture because, unlike a blue-chip stock or a collectible coin, the value of this investment is based wholly on your expertise and work ethic instead of sentiment and capital markets.
If you have a knack for writing, just a few hundred bucks can get you a domain name and server space for a website, and a few hundred more can design a killer blog. If you have a knack for home improvement, buy some tools and a truck and take out a few ads in the local newspaper. If you want to go back to school for your MBA, take out some student loans and cut back on your "day job" to focus on your education.
The downside of this equation, of course, is that some self-starters fall flat on their face — and aside from the lost money, there's the emotional burden of failure should things go awry. Similarly, most "profitable" investments in yourself are predicated on the fact that your time isn't worth much. If you make enough money from your home improvement business to pay for your tools, that's great … but consider if you never took on a single job, you could have worked anywhere for minimum wage and done better than break even.
Those folks with a busy schedule might find the idea downright impossible, and the risks of starting their own business too much to bear. But aside from the satisfaction of being your own boss — even on a part-time or occasional basis — you might find this is the most profitable long-term investment you've ever made should things go well.
Jeff Reeves is the editor of InvestorPlace.com and the author of "The Frugal Investor's Guide to Finding Great Stocks." Write him at editor@investorplace.com or follow him on Twitter via @JeffReevesIP.