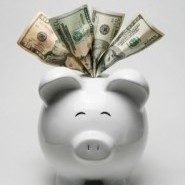 Chasing yield can be a dangerous thing.
My favorite truism about the market is that the quickest way for a CEO to get his stock's dividend yield from 3% to 6% is to mismanage the company and watch its share price get cut in half. After all, a number of nominally "high-yield stocks" have burned investors this year with big declines — or worse, big cuts to those dividends once they become unsustainable.
However, it's undeniable that a large part of the investing public simply can't get enough of yield right now — and if you can find a sexy small-cap name that might deliver big share price appreciation on top of that, all the better!
So here are a few small-cap stocks (under $5 billion in market cap) with big dividends (yields north of 5%) that could be worth a look — and further research — from interested investors: