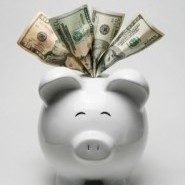 With investors bailing out of the bond market at a record pace in June, yields on bonds — which move in the opposite direction of prices — jumped, hitting 2.5% at several points.
Higher bond yields naturally have an impact on stocks — particularly dividend stocks, since they compete for investors' income dollars. But investors would be wise to remember that a decision about whether to buy or sell a stock that offers a dividend shouldn't be wholly centered around yield.
After all, the formula for calculating dividend yield (dividend/stock price) has two moving parts, the latter of which can really put a cloud over the first — namely, big losses in price might jack up the headline yield, but it doesn't improve your yield on cost, and eventually they can more than offset the income you were collecting. Pitney Bowes (PBI) yields more than 5% in dividends, but its stock stinks on toast. Should you buy it for the dividend yield anyway? No.
At the same time, many stocks that do offer dividends, but have only modest yields (1%-2%), can be overlooked by income investors who think the payout is too small, as well as growth investors worried that a new or improving payout might be a sign that the growth story is over.
That's not always the case, though. There are a number of stocks with not-so-hot yields that still are worth investing precisely because they do offer a measured mix of income and growth potential, even if it's not the stuff of overnight doublers. What I'm looking for specifically are companies with businesses that still have room to expand, as well as a history of dividend increases and the cash to keep those payments up and climbing for the long-term. Here are three such stocks: