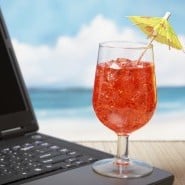 With a soaring first half of 2013 in the books, many investors are bracing themselves for a slowdown.
Of course, while being prepared is always smart, there's no reason to panic.
Instead, folks who already have their money in reliable dividend stocks can take a deep breath, as the payouts will keep coming no matter what the next few months hold. Meanwhile, investors looking for stability would be smart to snatch up some high-income names on the cheap in the event of a downturn.
While you can find dividend stocks in all corners of the market, one great place to look is in the world of beverage stocks. As the industry consolidates and expands into new markets, the stocks have plenty of room for more upside.
At the same time, several big-name beverage companies also offer solid payouts for dividend-thirsty investors. Let's take a look at four of them, from lowest yield to highest: