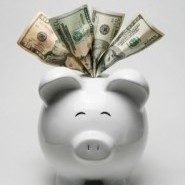 When investors looks for dividends, they often opt for venerable blue-chips like Verizon (VZ), Procter & Gamble (PG) or McDonald's (MCD). But it's important to remember that size — or the size of the company, that is — isn't everything.
Instead, some small-cap stocks — with market capitalization under the $2 billion mark — offer some hefty payouts as well, with many yields sitting in double digits.
Sure, playing such dividend stocks obviously comes with a little more risk, but the small size also means there's more potential for reward. A sleepy telecom like Verizon might give you steady income, but its shares are never going soar. With small-caps, on the other hand, share appreciation — and rapid share appreciation at that — isn't out of the question.
With that in mind, let's take a look at three small-cap dividend stocks boasting big-time yields and thus providing investors the opportunity for a double bonus of solid stock gains and sweet income.