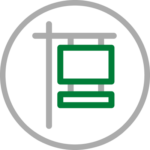 Real Estate Stocks
Real estate stocks are companies that own or operate property. This industry includes real estate investment trusts (REITs), which are public companies that own or finance income-producing real estate. Real estate stocks also include companies like Zillow and Opendoor, which provide digital solutions for homebuyers and sellers. If you can't -- or simply don't want -- to invest in property outright, these real estate stocks provide retail investors with several options.
InvestorPlace has you covered with everything you need to know about a potential housing market crash and what it means for you.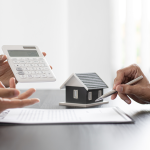 As the downturn continues, sell these 7 real estate stocks, but add this one deep value real estate play to your portfolio.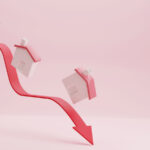 Rumors of a housing market crash are active today after real estate broker Redfin announced widening losses in its recent earnings call.
Recent Real Estate Stocks Articles
Companies that lose money even though revenue is growing run unsustainable businesses and are the tech stocks to sell.
If you are looking for stocks to sell, the following three are contending with both sector-specific and idiosyncratic problems.
Bed Bath & Beyond is facing potential bankruptcy and about to close more stores. Here are the top REITs to sell to avoid further losses.
Although the housing market suffered badly in 2022, that doesn't mean real estate stocks to sell are no longer a concern this year.
These worst stocks to buy in a bear market, are struggling under the pressure exerted by the current economic climate.
Housing market layoffs continue in the new year with Anywhere Real Estate announcing it has cut 11% of its workforce in a Tuesday filing.
A lot of dividend stocks have rallied in recent months as investors look for safer holdings. However, these still offer considerable value.
Mortgage buydowns are hot lately as a way to briefly lower interest rates for pinched buyers. What do buydowns mean for the housing market?
Compass (COMP) layoffs are a hot topic among traders on Friday as the real estate firm further reduces its headcount to reduce costs.