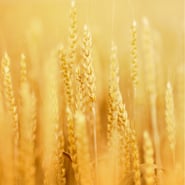 If demographics are destiny, then it's hard to find a better long-term investment case than agriculture stocks.
After all, people need to eat — and there are more of us all the time. The current global population of 7 billion people is projected to hit 9 billion by 2040.
That's a jump of almost 30% over essentially one generation — and explains why legendary fund manager Jeremy Grantham is so long-term bullish on finite resources like land, oil and forestry.
In the shorter-term, however, agriculture stocks get whipped around by a variety of factors, from energy prices to acres planted in, say, Brazil. And make no mistake: In 2013, agricultural stocks are getting whipped. Corn prices are declining, fertilizer prices have crashed and headline risks abound. It just hasn't been a fun year to be in the sector.
But that doesn't mean there are no opportunities. There are — to both buy and sell.
Here's a quick look at three top stocks to help decide whether you should buy the bargain, bide your time or just bail out: