Bank stocks have done more than their share of heavy lifting this year, helping prop up a reluctant market, but as dividend stocks they leave much to be desired.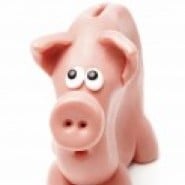 That's all about to change.
Equity income investors have largely ignored bank stocks since the financial crisis because the Federal Reserve has been forcing banks to husband their capital. As the banks' top watchdog, the Fed mandated that these traditional dividend stocks keep their payouts low. The Fed also reined in share buybacks, requiring banks to get explicit permission to repurchase their own dividend stocks.
It's a defensible policy. After all, the financial crisis wiped out bank capital, causing the implosion of Lehman Bros. and shotgun marriages for Wachovia and Washington Mutual. The Fed needs banks to pass more stringent capital stress tests to ensure they won't go bust in the next crisis.
In the meantime, investors in bank stocks have enjoyed plenty of price appreciation — but yields on these dividend stocks have been uncompetitive to absurdly low. The SPDR S&P Bank (KBE) exchange-traded fund is up 11% since the market's 2014 low notched in early February. The S&P 500 is up just 7% over the same span.
And that outperformance goes back a while. Last year as the market enjoyed a stellar year, putting up a gain of 30%. At the same time, the Bank SPDR delivered almost 40%.
Too bad the yields on these dividend stocks has been a joke. The Bank SPDR has a yield 1.38%. Before everything blew up in the financial crisis, the yield on this ETF sat comfortably above 4%. Heck, even benchmark 10-year Treasury notes — hardly a fountain of income — yield about 2.7%.
Bank stocks are supposed to be a core position of any equity income portfolio, but those kind of yields make these dividend stocks a drag. Happily, things are about to get better.
Now that 29 out of 30 of the nation's biggest banks passed the Fed's latest stress test, the central bank approved many of these banks' capital programs — Citigroup (C) being the big exception. That means dividend hikes and share buybacks are coming.
Hefty Payment Increases Coming From Bank Dividend Stocks
The dollar value of dividends paid by 23 of the stress-tested banks is forecast to rise 25% to $1.21 billion for the year beginning April 1, according to data from Thomson Reuters and The Wall Street Journal. That will be the highest level of dividend distributions since 2007.
Bank of America (BAC) and Morgan Stanley (MS) are expected to have the biggest percentage increases among these dividend stocks, but the yields will still be paltry.
The dividend on BAC stock is forecast to go to 24 cents from 5 cents, lifting the yield to 1.4% from 0.2%. The dividend on MS stock is expected to hit 31 cents, up from 11 cents. That will make the yield on the dividend 1% rather than the 0.6% is carries now.
Less impressive are the projections for JPMorgan Chase (JPM), U.S. Bancorp (USB) and Wells Fargo (WFC), all of which are forecast to lift their dividends by 10% or less.
True, the yields on these dividend stocks are still low compared to lots of other equity income options, not to mention fixed income. But, hey, at least they're finally headed in the right direction, and this big boost of confidence in the health of U.S. banks means more dividend hikes are on the horizon.
One day soon, bank stocks should reclaim their place as dividend stocks that help carry — not crush — the income part of your equity income portfolio.
As of this writing, Dan Burrows did not hold a position in any of the aforementioned securities.