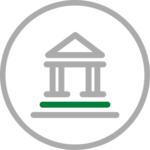 Bank Stocks
Bank stocks are companies that operate checking and savings deposits and make loans. Referred to as financial intermediaries, banks are the middlemen between account-holding depositors and loan-seeking businesses and individuals. A favorite among buy-and-hold investors like Warren Buffett, banks serve an important function in regulating the money supply of the country and are thus viewed as a relatively future-proof industry.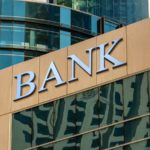 These bank stocks can help to grow and protect an investor's portfolio over the long haul, offering growth as well as a margin of safety.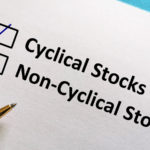 Here are three cyclical stocks long-term investors may want to consider as ways to play what could be a recovery brewing next year.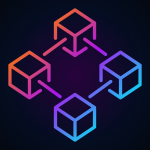 In this dynamic landscape, firms that are the fastest to adopt the technology stand to prosper.
Recent Bank Stocks Articles
Like diamonds in the rough, these undervalued stocks possess the potential to shine brightly in an investment portfolio.
Each of these seven dividend stocks to buy has a high (5% or more), sustainable yield, and trades at a favorable price
If you're looking for Charlie Munger stocks to buy, it turns out the best place to look is a relatively unknown Chinese-American portfolio manager named...
When times get tough, investors turn to dividend stocks, particularly Dividend Kings. Rising prices, elevated energy costs, and slowing economic growth mean the one constant...
As we step into the second half of September, it's time for investors to embark on their modern-day gold rush with these must-have blue-chip stocks.
Investors seeking dependable income and upside should buy these dividend stocks yielding 3% or more, the sooner the better
An increasingly-likely swing to profitability, plus a continued rise in confidence that its strategy will help sustain an above-average level of growth. This suggests the potential for SOFI stock to re-hit loftier price levels.
These growth stocks look poised to stage a turnaround and deliver triple-digit returns in one year. Snap them up while they're cheap!
Let's take a look at seven past and present favorites of the Reddit set, each of which should be considered one of the best meme stocks to buy right now.
You can own SOFI stock as SoFi Technologies will benefit from student loan repayments - but there's also another fintech pick to consider.
I wouldn't go out and just buy every banking stock that looks cheap on a screener. Rather, I would only consider the undervalued banking stops with reduced "value trap" risk. That's the situation here with these seven.
Most bank stocks are down in 2023. That provides investors with many opportunities to buy. Here are three with yields of 5% or more. 
By making inroads into both retail and investment banking, there is ample potential for earnings to grow in a way that will fuel a continued comeback for SOFI stock.
September has the reputation as the worst performing month of the year, but these are stocks to buy now in anticipation of the rally to come.
Financial stocks, including banks and credit cards, will benefit as the Fed stops hiking rates and then cuts sooner than expected.
As far as speculative and unprofitable growth stocks are concerned, SoFi Technologies and SOFI stock should be on the radar.
The best fintech stocks have proven they can be resilient despite having to manage their businesses in a difficult macro environment.
In today's fast-paced financial landscape, investors constantly search for robust avenues to grow their wealth. Enter financial services stocks—a sector brimming with potential and diversity....
SoFi Technologies is on a quest to disrupt the modern banking experience, so consider your risk tolerance and then take a look at SOFI stock.