Historically, energy stocks have been a pretty boring bunch. Producing steady returns and trading for traditionally very low price-to-earnings metrics when compared to the broad market. Energy stocks like Exxon (XOM) and Chevron (CVX) exemplify these traits.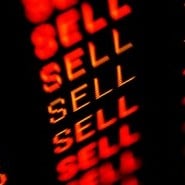 Then the hydraulic fracturing revolution changed all that.
As many energy stocks begin to tap our shale abundance, the normally sleepy oil and gas industry became a huge growth sector for portfolios. Share prices have surged as many E&P firms continue to frack their way into formations like the Eagle Ford and Bakken. That production is causing some producers of energy to trade at some pretty lofty metrics.
While that might not be reason enough to sell these energy stocks outright, trimming shares of these high-priced energy producers could make some sense going forward. Especially when you consider just how volatile the markets are getting these days.
So which ones could be prime candidates to trim or sell? Here are four energy stocks that have gotten a bit frothy.