The Worst Investments You Can Make: SPDR Gold Trust (GLD)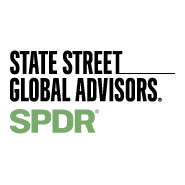 Expenses: 0.4%
I know gold bugs will hate me, but gold is also one of the worst investments you can make. You'll hear radio commercials all day long about buying gold, about buying gold sovereigns and about how gold is an inflation hedge. It's all nonsense. The thing about gold, and securities like SPDR Gold Trust (ETF) (NYSE:GLD), is that gold also doesn't have earnings that grow over time.
GLD and other precious metals are tied to two things: supply/demand of the market, and sentiment.
Like all commodities, the demand for any given precious metal is going to depend on many factors. Most of these factors are macroeconomic. If economies are doing well, more manufacturing occurs, and demand will rise. Certain sectors may even have increased demand for gold if the macroeconomic situation is poor. But demand can wane, and with it, the price of GLD.
During the financial crisis, the price of GLD soared because people believed it to be a storehouse of value. Then the crisis abated and GLD collapsed. Gold has had negative real returns in three of the past five decades.