Small-Cap Stocks to Buy: Horizon Global Corp (HZN)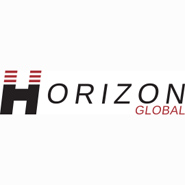 Horizon Global Corp (NYSE:HZN) designs, manufactures, and distributes custom-engineered towing, trailering, cargo management and other related accessory products across commercial and recreational segments. Its major competitors are all privately held companies and only compete on a segment by segment basis, giving it has clout in the public markets in this niche.
TriMas Corp (NASDAQ:TRS) spun off HZN in 2015 and was renamed. Horizon Global Corporation. Acquisitions have bolstered the portfolio with strong brands and diversified HZN's business, serving the DIY market and private labels/aftermarket. E-commerce (via Amazon.com and other sites) are about a third of sales and provide insulation against a tough retail environment. The OEM business, while normally a slower growth business, is becoming more efficient, which will pump margins up.
Second-quarter results were very positive with raised guidance for full-year adjusted earnings-per-share (from $1.04 to $1.14). HZN is on-track for annual revenue growth of 30-35% and $40-50 million of operating cash. The quarter proved management's strong execution with net sales up 51.1% and and pre-tax income up 189%. Cash management has also been improved by restructuring its debt and continuing to deleverage from 3.8x in Q1 to 3.4x in Q2.
Goals to expand margins, selective acquisitions, and product innovation are readily achievable, leaving upside for investors.