I grew up on Beanie Babies and pogs, just as the generation before me was raised on Pac-Man, Rocky and Chia Pets. Today's kids already went through the passing fad of Silly Bands and, for some reason, continue their undying love of Justin Beiber.
But nothing lasts forever. Kid stars grow up, new toys become old and the most popular of popular products become laughable.
The things with Beanie Babies and Chia Pets, though, is that no one invests their money in those kinds of companies (unless you count the recent fad of Crocs (NASDAQ:CROX), of course).
But countless companies — ones that people do bet on — could suffer from some big societal shifts in the future. As a new generation grows up and takes over, some technologies will be so-last-decade, and many businesses may be out of a business plan.
Because down the line, people simply aren't going to be doing these seven things:
#1. Go School-Supply Shopping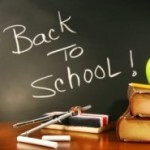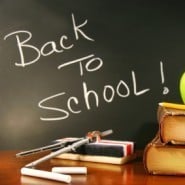 This was an event when I was a kid (OK, and when I first went to college, too). For me, school supplies had two purposes: 1) to keep all my classes organized and 2) to express my awesome personality. Hence, all my things were color-coordinated, and my folders (when I was younger) tended to be covered in Lisa Frank puppies.
But, really, no one needs to go to a store to buy school supplies — you don't have to try them on and stare at yourself in the mirror like you do for a back-to-school outfit.
Instead, people can — and will — order paper clips and three-ring-binders online (don't worry, you can still color-coordinate). And stores like Office Max (NYSE:OMX), Office Depot (NYSE:ODP) and Staples (NASDAQ:SPLS) will be as legendary as the famous 15-mile walk to school that was uphill each way.
And beyond that, those very supplies will likely change as well. Who needs to suffer hand cramps from scribbling and doodling in gel pens when your notes can be typed on a tablet or a gadget can record lectures for you? Who needs to lug around big, bulky textbooks (no more tie-dye stretchy textbook covers) when you can read them electronically?
No one does. Thus, the inevitable death of a nerd's favorite shopping spree.
#2. Read Things on Paper


And that trend (sadly) doesn't end in the classroom. E-books are booming, and traditional books are … well … just think about Border's (a store future generations will have never heard of).
Barnes & Noble (NYSE:BKS) is only scraping along, thanks to its foray into digital. But competition is stiff in the tablet world: Apple (NASDAQ:AAPL) has the iPad, Amazon (NASDAQ:AMZN) has the Kindle, and neither has the rest of its marbles riding on the hope that people will keep buying real, actual, bound books.
Newspapers, too, are suffering a slow and steady death. No one needs to unfold a paper from The Washington Post (NYSE:WPO) or Gannett (NYSE:GCI) when there's an app for that — and a free app, mind you. Even magazines can be flipped through in full-color electronically.
And it won't just be future generations riding the move away from print publications — everyone from my elementary-aged cousin to my grandma has already jumped on board. The fact that I love owning actual books and even have a public library card already makes me an outlier.
But I've come to accept that a day will come when everything is electronic — even our libraries — and books will be framed artifacts on display like my dad's once-cool, once-used records.
#3. Log Onto Facebook


When I was growing up, online social interactions took place through AOL's (NYSE:AOL) Instant Messenger and then MySpace. Soon enough, both fads were ousted — and in some ways combined — for Zuck's creation.
And while Facebook (NASDAQ:FB) is indeed a dominant form of social media now, it will one day be forgotten just as its predecessors were.
In fact, it's already losing some of its "cool." When the site debuted, users had to have a college e-mail address (@xxx.edu) in order to join — making Facebook exclusive and hip.
Now, it's not only open to everyone, but is becoming increasingly popular with middle-aged Americans. Sure, the largest user group is between the ages of 18 and 25, but that's less than a 30% chunk. Lump together all users that are at least 35 and you have the majority of the Facebook population.
For younger generations, having friend requests pouring in from moms, dad, grandmas and distant cousins isn't quite as appealing as a poke from the cute boy that sits by you in class. No, kids want something more private — something the old fogies haven't quite figured out.
And when a newer social media trend can provide just that, you can be sure younger users will make the switch.
#4. Use a Landline


No matter what those kids use to connect, we can be sure of one thing: They won't be using a landline to do it. That goes for both chatting on the phone and surfing the Web. Dialing up or even plugging in to get on Google (NASDAQ:GOOG) is already becoming a thing of the past — heck, even public transportation often has wireless access now.
And landline phones simply aren't necessary — and don't offer all the features that mobile phones now do. In fact, Americans said in a recent poll that text messaging is the technology that has most affected their lives — solidifying our cell-phone craving.
The number of wireless devices is on the rise, and the number of cell phones in the U.S. actually exceeds our population nowadays. Plus, the average kid gets a cell phone after being in this world just over a decade — sometimes even before then — so the whole "Can Billy come over to play?" is simply done via text message.
Really, having a home number isn't good for anything except getting calls from solicitors. My family disconnected ours years ago and haven't missed it at all.
Future generations will indeed follow in our footsteps.
#5. Watch Prime-Time TV



We already live in a world of Hulu, HBO Go, YouTube, OnDemand, TiVo — pretty much everything except for good ole prime-time network or cable TV. The days of scheduling around TV shows, watching Sunday morning cartoons or (God forbid) sitting through commercials are old news.
And while cries about people "cutting the cord" may be overwrought for now, it's really only a matter of time before they come to fruition — and companies like Time Warner Cable (NYSE:TWC), Cablevision (NYSE:CVC) and Comcast (NASDAQ:CMCSA) will have to find ways to adapt.
Comcast, though, at least offers Internet access — a good sign considering that streaming video seems to be the future. Most college-aged kids stream shows and movies in their dorm rooms already.
Even DVD players will probably be phased out — just as VCRs were — and, heck, now-struggling movie theaters may no longer exist, either. Sorry, Regal Entertainment Group (NYSE:RGC), IMAX (NASDAQ:IMAX) and Carmike Cinemas (NASDAQ:CKEC).
Why pay 12 bucks for a theater ticket (and another 10 on snacks) when you can buy a film in the iTunes store and stream it on your Apple TV? And why rush home to catch a 9:00 sitcom when it'll be available on your laptop whenever you want the next day?
The answer is simple: People won't.
#6. Crave a New Car

Cars were once it for young adults. They were both a means and an end — a way to get around and a symbol of freedom. Nowadays, though, they aren't such a big deal.
Young Americans are actually buying fewer cars — and fewer even have licenses — now than a decade ago. And there are several reasons for this, including cost, priorities, migration. More and more people are moving to cities where public transportation is an option, plus more and more would prefer to spend money on a smartphone than on a new ride.
Plus, a tough economy in recent years has meant that fewer families could afford to lay down the cash needed — so they're finding ways to adapt.
That's not to say the death of the automobile in imminent — unless, of course jetpacks and teleportation indeed (I hope!) get invented soon.
But even the cars that remain on the road are getting smaller and smarter. Increasingly popular hybrid vehicles, like the Toyota (NYSE:TM) Prius, could also play a role in the transportation trend for future generations, while the days of bulky Ford (NYSE:F) pickups could come to a close.
The bottom line: Car culture is shifting.
Companies like General Motors (NYSE:GM) have taken note of this and are trying to lure the youth of America back behind the wheel. But it has a lot of work ahead to reverse the trend and have tomorrow's teenagers itching to get a ride of their own.
#7. Know What Half These Things Are
Most kids won't have heard of:

And more than just these expected shifts will probably take place as well. No matter what, this much is pretty clear: Times, as always, are a-changin'. And if many of these companies don't adapt, they could learn this the hard way — and end up as part of history alongside the dying products they helped provide.
As of writing this writing, Alyssa Oursler did not own a position in any securities mentioned here.