The only way that Netflix (NFLX) stock will ever trade significantly higher long term is if NFLX is willing to continue increasing prices in core markets, like 50% to 70% in the U.S.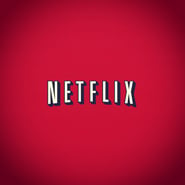 I explained why in a previous article, centering around the fact that cable prices in other parts of the country are lower than in the U.S. So as NFLX's subscriber growth starts to slow, the valuation of Netflix stock will take center stage.
EMarketer's latest research on over-the-top video viewership provides a perfect illustration of why this is true, and why a fundamental emphasis on Netflix stock won't be good for its future.
EMarketer's chart is not showing how many subscribers each streaming service has, but rather how many people are actually streaming and watching videos on each respective service. Obviously, Netflix does not have 94.9 million subscribers. It has just 42 million subscribers in the U.S.
This research suggests there are more than two consumers per Netflix account in the U.S.
Netflix Stock: Slow Growth Ahead
Nonetheless, this isn't too big of a surprise, not when a U.S. household would typically have just one NFLX account. As a result, NFLX still has growth opportunities in the U.S., which is evident based on the continued growth of OTT users. However, based on eMarketer's data, those growth opportunities in the U.S. to add more subscribers will diminish fast for Netflix.
The bottom line is that NFLX has about one more year of double-digit subscriber growth in the U.S. before it quickly falls to the low single digits by 2018.
With that said, NFLX's price-to-earnings ratio of 250 is expensive for any company, but the fact that it is growing subscribers so quickly, both in the U.S. and globally, has overshadowed any valuation related concerns.
The problem, and the big question that investors must ask themselves, is whether NFLX can carry a multiple of 250 times earnings as the pool for new customers becomes much smaller in a U.S. market where the opportunity to hike prices is highest?
Right now, it is easy for NFLX to grow fast due to a 20% increase in OTT viewers in the U.S. However, that growth rate will drop to 3.3% in 2018, and if NFLX does not start aggressively hiking prices, its revenue growth is going to slow considerably.
At that point, it's hard to imagine that NFLX could carry a stock multiple of 250 times earnings. Furthermore, with content costs soaring and Netflix's DVD operations being its only free cash flow positive business, I don't see how NFLX can achieve earnings growth, not without hiking prices by a considerable margin.
Nonetheless, the U.S. is much more important than investors realize to the long-term performance of Netflix stock, as it is the one region where its service prices are still shy of pay-TV rates.
Netflix, however, doesn't seem too concerned about increasing prices, and meanwhile, eMarketer's data proves that NFLX's time to snag new subscribers in the U.S. at a much higher service price is running out.
For investors who own Netflix stock with a valuation of $48 billion, that's not exactly good news.
As of this writing, Brian Nichols did not hold a position in any of the aforementioned securities.
More From InvestorPlace