Netfix (NFLX) earnings always bring tons of sentiment and action, kind of like the movies it offers. Netflix's upcoming earnings report — after the market's close on Wednesday — should be no exception. So expect plenty of volatility in Netflix stock before and after the announcement.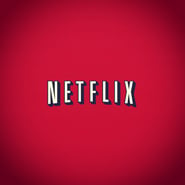 No doubt, investors have had little to quibble about. For the year so far, NFLX stock is up a sizzling 130% to $112, which is by far the highest performing security in the S&P 500 index.
Netflix stock experienced a nice rally after the past summer's correction, and NFLX is up 16% since late August. Even the unloading of billionaire investor Carl Icahn's NFLX stake has had little impact on things.
OK, what to expect with Netflix earnings for the third quarter? Well, the consensus is for per share profits of 8 cents, which looks beatable.
Because of the heavy costs of the growth expansion, Wall Street has been fairly moderate on its earnings forecasts. In fact, consider that Netflix earnings haven't exceeded expectations for five of the last 10 quarters.
Investors in Netflix stock will mostly focus on revenue. And as for the forecast, the consensus is for $1.75 billion, a 24% increase on a year-over-year basis. True, this is a bit optimistic, but Netflix has a lot of momentum right now, especially internationally. Keep in mind that the company plans to have a presence in roughly 200 countries by 2017.
Of course, another big key for Netflix stock will be user growth. According to the company's own projection, there should be 1.15 million U.S. net adds and 2.4 million from global markets. The Street forecast calls for a total of 3.56 million net adds. Consider that Netflix has beat the consensus for the past three quarters.
Yet, there are risks. Let's face it, the competitive environment is getting more intense, especially from the likes of Amazon (AMZN), Hulu, Comcast (CMCSA), 21st Century Fox (FOXA), CBS (CBS), Time Warner (TWX) and Sony (SNE). There is also buzz that Apple (AAPL) and even Facebook (FB) will make a play for the market.
Besides, Netflix recently boosted the price tag on its main service – for new customers in the U.S., Canada and several other countries — by $1 per month. While this should increase revenues from new subscribers, there is always the possibility that there could be resistance from price-sensitive customers, an opportunity competitors could use to poach users from Netflix. What's more, it looks like next year will see price increases for existing customers, which could mean some churn in the user base.
Finally, the Netflix stock price is certainly at nose-bleed levels. After all, NFLX is trading at 350 times its forward earnings. Granted, this has not been much of a problem as the company has been able to maintain strong growth. But if there are any signs of a slackening, expect lots of pressure on the downside.
In other words, Netflix stock is really for those investors with a healthy appetite for risk.
Tom Taulli runs the InvestorPlace blog IPO Playbook. He is also the author of High-Profit IPO Strategies, All About Commodities and All About Short Selling. Follow him on Twitter at @ttaulli. As of this writing, he did not hold a position in any of the aforementioned securities.
More From InvestorPlace