The stock market often exhibits the the emotional intelligent of a hormone fueled teenager. Crude, maybe, but when the market falls in love with a growth stock and a great story, it does so hopelessly. When it falls out of love, things get messy.
When investors love a story and just keep buying it no matter how high valuations rise, those bold enough to keep riding the momentum wave can make a lot of money. The appearance of cracks hinting that the relationship is beginning to go sour, however, means it is best to step out of the way quickly.
If the cracks are mended, to extend the metaphor, with the financial equivalent of a vile of perfume and cuddly teddy bear, then the final breakup can be painful for those who stay too long. When a stock that have been a leading performer starts to trail the average, it's usually best to sell and move on.
As you grandma used to say, growth stocks are like buses — there is always another around the corner.
Fading Growth Stocks: World Wrestling Entertainment (WWE)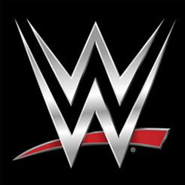 World Wrestling Entertainment (WWE) is a perfect example of a stock where the market appears to be falling out of love.
A lot has gone right for the company this year: Its move from just pay-per-view events to streaming video content got off to a solid start, and Wrestle Mania was a huge driver of earnings in the first quarter. What's more, it has a weekly ESPN show to capture a more mainstream audience.
So yes, it's been a great story and WWE stock rewarded investors accordingly, with gains of over 50% in the past year. Along with the share price, the multiples have also expanded, as the price-earnings ratio is over 50. Now there are signs of some cracks among both viewers and investors.
Last week's edition of Monday Night Raw drew the lowest audience since 1997 despite being the follow up to the Survivor Series pay-per-view. Investors seem to be edging away from the stock as the shares are now trailing the S&P 500 over the past three months after a long period of outperformance.
Fading Growth Stocks: Lending Tree (TREE)


Lending Tree (TREE) has also been a great story. Let the banks compete for your business and get a great rate on your mortgage, auto or personal loan.
Lending Tree also has those great commercials featuring Lenny the little green guy. Consumers have been attracted to the service and they have been growing at a very nice rate with earnings growth of over 50% on average the past five years. Analysts still love the stock, but investors may be getting suspicious with the P/E ratio up to 38.
The stock is up more than 100% over the past year, but there are signs the momentum may be turning. Following a secondary offering of almost 1 million shares of stock in mid-November, TREE stock fell sharply.
Lending Tree is now trailing the S&P 500 over the past two months, signalling that the bloom may be off the rose.
Fading Growth Stocks: PharMerica (PMC)

PharMerica (PMC) has also been a great stock this year with 52-week gains of over 60%. The company provided pharmacy services for hospital and healthcare facilities.
It has more than 100 locations in the United Sates and business has been pretty good so far. The company has diversified a bit, adding in home infusion services by buying InfusionRx earlier this year.
It's also been growing its core pharmacy business by acquiring smaller companies in 2015, and management thinks it will add about $100 million in revenues with these types of add-on acquisitions over the past year.
As for cash, PMC has been burning through it, and its stockpile has declined by more than 35% in 2015. It is a good story and a decent business, but it is trading at 58 times earnings and investors appear to be stepping aside.
Consequently, PharMerica shares are no longer leading, but trailing the S&P 500 over the past quarter, so momentum could be leaving the stock.
As of this writing, Tim Melvin did not hold a position in any of the aforementioned securities.
More From InvestorPlace