We've seen this movie starring Tesla Motors Inc (TSLA) before — the one where some setback causes TSLA to slip, fall or even plunge.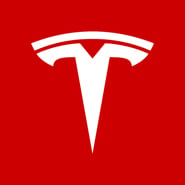 It's getting kind of boring.
TSLA, already off 16% in the new year, is closing in on its 52-week low on — once again — production concerns from analysts.
Auto analysts at J.P. Morgan cut Tesla's fourth-quarter earnings forecast by about 60% because of its inability to crank out the new Model X fast enough. That hurts sales estimates, as well as profitability, because the new SUV carries a higher selling price.
From the client note via MarketWatch :
"We estimate that the slower than expected ramp in Model X vehicle production will pressure gross margin."
Tesla had production delays with the Model X in the third quarter, but that should have been baked into the stock.
And, yes, deliveries of the Model X missed Wall Street forecasts by a wide margin, but TSLA's policy of being cautious when rolling out new models is just good thinking. It prevents any unforeseen problems with the car from becoming widespread.
TSLA Blows the Guidance Game
For the fourth quarter, TSLA delivered a total of 17,400 cars. That's a huge increase over the Q3 number of 11,603, but expectations are everything. Tesla projected deliveries at 17,000 to 19,000. The company's hubris kept it from crushing estimates, and that's what holders of a hot stock need to see.
And so J.P. Morgan took a hatchet to its forecast and remains one of the more pessimistic views on the Street.
At 10 cents a share, JPM's fourth-quarter expectations only match the average estimate, which range from 45 cents to a loss of 58 cents, according to a poll conducted by Thomson Reuters. JPM's price target of $180 is the lowest on the street. The most bullish analyst slaps a target price of $450 on TSLA stock and the average stands at $284.
The thing is, TSLA just trades this way on negative news and always has. And you can rest assured the company will have plenty more setbacks going forward.
But that's not the point.
Hot momentum stocks don't really care about on earnings. They're a bet on big and accelerating revenue growth. Let's see how the Model X does when it's widely available before worrying about its success.
What Tesla really needs is to take a page from the Apple Inc. (AAPL) playbook and learn to lowball its guidance. If a CEO's No. 1 job is to manage the Street's expectations, Elon Musk is a failure.
Ultimately, though, the thesis hasn't changed on TSLA. It's a high-risk, high-reward play that's going to take a long time to sort itself out. TSLA always reacts — usually violently — to any scrap of positive or negative news.
If you're bullish on Tesla, stay frosty.
It's not like anything has really changed.
As of this writing, Dan Burrows did not hold a position in any of the aforementioned securities.