Amazon.com, Inc. (AMZN) fits into a small basket of companies that I consider transcendent, companies that change industries and completely disrupt an existing market. Amazon.com has done this better than any company, doing so in books, commerce, fulfillment, media, and most recently, the cloud.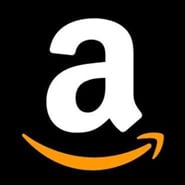 Historically, AMZN stock has reflected this fact with a lofty valuation and obscene performance. Yet, 2016 has been different.
Amazon's stock is off 25% this year, having lost about one-third from its peak value. Given these losses, should investors now consider it a good buying opportunity?
AMZN Stock's Worth
When determining fair value for Amazon.com, you can't really use the typical valuation tools like price-earnings multiples. Not only is it a hybrid retail/technology company, but it's very much valued according to what it will ultimately become, not what it is at this moment.
Specifically, Amazon topped $107 billion in revenue last year with growth of 20% vs. 2014. That was on top of a year in 2014 where revenue also grew 20%.
When you consider Amazon's growth alone, it is clear that its stock is worth a premium to other names in technology or retail. Thus, I conclude that AMZN stock trading at 31 times last year's free cash flow is fair value, especially after its free cash flow jumped from $2 billion in 2014 to more than $7 billion in 2015.
With that said, we can dig deeper into its components to determine whether it is in fact fairly valued.
Breaking Down Amazon's Business
Amazon.com has a North American business that includes retail and media, which generated $63.7 billion in revenue last year, and that business grew 25% year-over-year. There is no large, North American retail or media company that's growing this fast. As a result, there is no way to really value the business against another company.
With the majority of retailers trading at 0.5 to 0.7 times sales, it would be hard to argue that Amazon's North America business is not worth at least 1.5 times sales given its growth. That would value Amazon's North American business right around $100 billion.
Then, there is its $35 billion International business, which grew at a much slower 6% rate. If we apply a 0.7 times multiple to this business, Amazon's International business is worth nearly $25 billion.
Finally, Amazon Web Services is the real gem. It accounts for just 7% of total revenue at $7.9 billion, but grew an amazing 70% year-over-year and drove the company's operating income higher with a margin of 23.6%. Given this growth and profitability, one can make a strong argument that AWS is worth the same valuation multiples as a company like Facebook (FB). If so, then AWS would be worth 50 times operating income, or 15 times sales in the free market. Or $100 billion by itself.
Collectively, this sum of parts analysis implies that Amazon is worthy of its $230 billion market capitalization. AMZN stock may not be undervalued, but for a high-quality growth company, it's not necessarily a bad thing to pay a premium.
AMZN: Still Great at Fair Value
In retrospect, when a company trades at fair value, it tends to perform with the operations of the company's earnings. Thus, if Amazon.com's free cash flow grows 50% over the next year, then theoretically it would have to trade 50% higher to support 31 times free cash flow.
With Amazon expected to grow revenue 21% this year, 20% next year, and expected to achieve margin appreciation in each year, AMZN stock could very well trade higher by 20% in each of the next two years and trade at the exact same price-sales multiple as today and a cheaper price-FCF and P/E ratio as margins increase.
That said, as a company grows larger, it gets harder to support 30 times FCF and high multiples in general. Therefore, one could argue that AMZN stock may not trade one-for-one with its top-line growth, but then again, Facebook is an even more valuable company that Amazon and trades at a whopping 48 times free cash flow.
So the bottom line is that is that regardless if AMZN stock trades one-for-one with revenue growth, or "80 cents on the dollar", there is still investment value when a company like Amazon.com trades at fair value.
This is a company that deserves an investment premium, a company that is not bound to any one company, a company that is constantly reinventing itself and disrupting every industry it penetrates.
For a company to have the vision, talent, and overall ability to do so is special to say the least, and makes a fairly valued AMZN stock a good investment opportunity.
As of this writing, Brian Nichols was long AMZN stock.
More From InvestorPlace