Well, it was fun while it lasted. Netflix, Inc. (NFLX) stock, which saw a historic run in 2015, has seen its heyday come and go.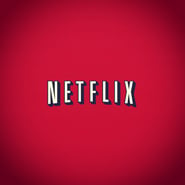 After finishing last year as the single best-performing stock in the entire S&P 500, NFLX shares are getting crushed in 2016; the NFLX stock price had fallen 27% in the young year before today.
When the closing bell rings this afternoon, the losses will likely be even worse. Shares were off more than 3% in early action, and though they have bounced back up into positive territory as of this writing, there's no guarantee they'll stay there.
If you own NFLX stock, it's time. It's time to bite the bullet, time to cut and run. Not doing so will be far more painful.
Party's Over for NFLX and Other Growth Stocks
What's frustrating about the recent stumble in the NFLX stock price is the fact that the company itself hasn't had any major stumbles to speak of.
Investors logically reason that stocks like Amazon.com (AMZN) are far more deserving of their recent haircuts. After all, Amazon is coming off a miserable earnings miss, just as many on Wall Street expected the e-tailer to enter a new stage of continuous and sustainable long-term profitability.
Why then, does NFLX stock deserve to take a beating? All things equal, it is fresh off an extraordinary holiday quarter that showed higher-than-expected earnings per share, better-than expected subscriber growth, and revenue in line with expectations.
Still, after posting that blowout earnings report, Netflix stock took a dive. This is where things get interesting.
The rationale is understandable, actually. While NFLX managed to top on subscriber numbers, it actually missed on domestic subscriber numbers, with all of the beat coming from international growth. And, unfortunately for Netflix, it still hasn't found out how to make money on international subscribers. It lost $109 million on $566 million in revenue from international streaming.
Combine that with the fact that growth in the only geographic segment where NFLX is actually profitable — the U.S. — is slowing more quickly than expected, and you've got a recipe for a not-so-profitable near-term future
And that, in 2016, is not gonna fly.
The problem with NFLX stock is that it got way ahead of itself in 2015. Even now, shares trade at nearly 300 times earnings and 80 times forward earnings. I understand the P/E ratio isn't everything, but it's still a good rule of thumb. If you have to project out to 2020 to derive a fair current price, it's not a stretch to say that the stock is more than a little speculative.
With the slowdown in China now becoming a major global concern, and with anemic growth in other parts of the world leading to negative interest rates and a hasty rush into interest-bearing assets, this is a risk-off investing environment. We can expect stocks like NFLX to continue plunging for the time being, and I wouldn't be surprised to see this fall all the way to the $60s.
Don't be there when that happens.
As of this writing, John Divine was long AMZN stock. You can follow him on Twitter at @divinebizkid or email him at editor@investorplace.com.
More From InvestorPlace