By now, you've been experiencing what financial doctors call "pain in the portfolio." It happens in cycles, usually gets telegraphed (but ignored simultaneously) and its first symptom is denial. After the illness sets in, it can be followed by depression and panic.
The good news is that there is a cure. Generally, if you have a long-term diversified portfolio, you should stay the course and pick up bargains as you find them.
Sometimes, it's worth putting money to work in sectors that are generally regarded as safe havens, or where the bear hasn't seen fit to maul.
Such sectors are in very short supply this time around — many equities are so wildly overvalued that there aren't a lot of stocks to buy. Finding places to buy stocks to augment your portfolio has proven to difficult. Nevertheless, a few hidey-holes have emerged.
Safe Haven Stocks to Buy: Utilities SPDR ETF (XLU)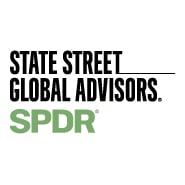 One of the big assets of technical analysis is that it comes in handy both early and late in bear markets. I think of TA as a windsock, not a crystal ball. Consequently, the charts can offer clear trends as to which sectors offer safety and which are in big trouble.
Right now, the utilities sector is one of just three sectors that still has a green light as far as finding stocks to buy. In fact, it's actually very much in the green.
The Utilities SPDR ETF (XLU) is the best bet since you get a diversified basket, and it yields 3.5%.
Utilities are generally safe equities to buy because they are regulated. That means that by accurately forecasting expected energy usage — and by now, technology has made those forecasts dynamic and in real-time — investors and analysts can get a pretty good idea of revenue targets.
The XLU is a solid amalgam to buy.
Safe Haven Stocks to Buy: Consumer Staples SDPR ETF (XLP)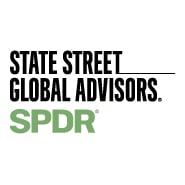 Unsurprisingly, the Consumer Staples SDPR ETF (XLP) is also flashing a green light as having stocks to buy, albeit not as strongly as the utilities.
That's because there are many products that consumer must buy no matter how poorly the economy is performing or how badly off people may be.
The very necessities of life like toiletries and basic foodstuffs are called necessities for a reason, and thus we have the consumer staples sector as a place to find some stocks to buy.
Thus, the XLP is only off 10 basis points this year while the broader market has lost some 7%.
What's more, you could also consider the equal-weight index version, the Guggenheim S&P 500 Equal Weight Consumer Staples ETF (RHS). Rather than weight by market-cap, this treats all stocks equally. The one thing I don't like, though, is that this results in too many food-based companies taking up a lot of the asset base.
Safe Havens Stocks to Buy: iShares 20+ Yr Treas.Bond (ETF) (TLT)


Finally, and not surprisingly, the long bond has been ensconced in the green zone for almost two months.
Investors fleeing stocks will park their cash in bonds. However, yields are still so pathetic that many have moved to the 20-year treasuries.
The iShares 20+ Yr Treas.Bond (ETF) (TLT) is up 5.57% this year so far, and that's obviously the result of high demand pushing the TLT up more than it might normally move.
It might seem odd that people would buy bonds when the Federal Reserve is raising rates, as prices are inversely correlated to rates. You have to remember, however, that this is the long-term bond, so near-term changes mean very little.
Just remember, TLT is clearly being used as a safe haven. Once the market gets an all-clear, I think it declines as money rushes out of it.
As of this writing, Lawrence Meyers did not hold a position in any of the aforementioned securities.