Looks like famed antagonist Andrew Left, of Citron Research, is at it again, this time around leading his firm to make a bearish call on Tesla Motors Inc (TSLA) based on his view that both supply and demand for the company's vehicles are weak … weaker than anyone else realizes.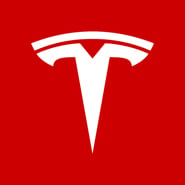 Oh, Citron has also shorted Tesla stock, so Left will directly and immediately benefit from any drop Tesla stock dishes out from here. It could be considered a conflict of interest.
Should investors listen and respond to Citron Research's premise? The answer is yes … and no. Traders should certainly be aware of what Left's message could do to TSLA stock, but they should also know has bearish calls — while often entertaining and buzz-creating — are usually more bark than bite.
If the Names Ring a Bell…
If the names Citron Research and Andrew Left ring a bell, that may because the research firm and the person in question (which seem to be one and the same) have issued several of these alarm-bell-ringing calls before. He described Ambarella Inc (AMBA) using the word "ridiculousness" in the middle of last year, helped send Valeant Pharmaceuticals Intl Inc (VRX) down in the latter half of last year with his Oct. 21 outcry and suggested Mobileye NV (MBLY) was going to fall from a price of $48 on Sept. 9 to $25 in the near-term to $10 per share in the long-term.
Now he's put Tesla stock in his sights.
To Left's credit, sometimes he's right. Mobileye, for instance, fell just a hair below $25 last month. Ambarella and Valeant shares were and/or are much lower than they were at the time Citron made its call on them.
Investors should know, however, it's not as if Left is working magic. In most cases he's finding stocks that have simply been overhyped, and with the hype finally starting to fade, they make for easy targets.
Then again, the strategy works, and THAT's what should worry owners of Tesla stock in the foreseeable future … that Left has identified Tesla Motors as a name that can't muster enough hype right now to keep TSLA stock propped up.
The good news: His basis for the short position isn't a particularly strong one. Indeed, it's a bit ambiguous.
What Does That Mean?
Citron Research's outlook and notification that it had shorted TSLA stock was different than the firm's bearish look at Valeant, Mobileye and Ambarella. Those three names were the victims of a full-blown research report from Left. Tesla (so far, anyway) was only on the receiving end of this tweet:
"Citron shorting $TSLA Supply AND demand problems should take down to $100 by years end. News flow all around does not look good for stock"
It's startling to be sure, but also a bit ambiguous. It also may or may not be meaningfully true.
Regarding supply problems, that's not exactly a new or surprising idea. Its struggle to beef up production capacity has been understood since late 2014. The market hasn't cared too much, largely because investors realize Tesla Motors isn't just a startup car company, but is mainstreaming a whole new category of automobiles; it would be surprising if there weren't supply and production problems. That's built into the current price of Tesla stock.
As for demand, while this reporter has always contended the market for electric vehicles approaching a six-figure price tag isn't enormous, it's still a bigger market than Tesla has been able to satisfy. That is, the company has delivered every single Model S and Model X it has made thus far, and there's still a waiting list. Observers are further expecting 75,000 preorders for the Model 3 once Tesla begins taking reservations for the $35,000 vehicle on March 31.
It leads to the question … what exactly does Left mean by "demand problems?" All the other qualitative and quantitative evidence suggests demand is just fine.
Bottom Line for Tesla Stock
With all of that being said, whether Left is right or wrong may be irrelevant … in the near-term. The market hears him and largely assumes he's right enough to take action, which poses a threat to Tesla shares.
Case in point: TSLA shares are already 5% lower since his tweet was posted on Tuesday afternoon. If Citron Research issues its usual, lengthy research report blasting Tesla Motors though, it could prove to be an even bigger headwind.
Again though, it won't necessarily be a long-term headwind.
The fact of the matter is, Andrew Left has a trading agenda with Tesla stock. And, inasmuch as his past bearish calls and his flamboyant style have made him entertaining to watch, he can accomplish his task by leveraging that voice and inspiring others to trade in a particular way. Just bear in mind Left can — and likely will — exit his short trade on Tesla stock with little-to-no notice to investors who have taken his lead.
In other words, of all the reasons not to like TSLA stock, this isn't one of them.
As of this writing, James Brumley did not hold a position in any of the aforementioned securities.
More From InvestorPlace