Tesla Motors Inc (TSLA) was one of the market's great growth stories from late 2012 to late 2014, with TSLA stock rising more than 900%.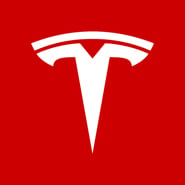 Now, after 18 months of stagnation, shares of the electric-car maker are showing signs of a second major growth phase.
Since Feb. 9, Tesla stock has been on a nearly 60% run. Sure, that has come amid a pretty broad market rally of about 10% during the same time span … but you don't beat the market sixfold on account of nothing.
The market is getting ready for the biggest Tesla headline in months — the upcoming Model 3.
Tesla Model 3 Will Be a Boon for TSLA Stock
While the Model 3 is a sedan just like the groundbreaking Model S luxury electric car, it's also the first Tesla offering that's actually affordable to anyone other than the super-rich, costing around $35,000 — about half the starting price of the Model S (not including all the Model S add-ons most customers buy).
The company will begin taking reservations for the Model 3 this Thursday ($1,000 for a down payment), and will unveil its first mass-market vehicle in a live online broadcast starting at 11:30 ET that night.
The Model 3 won't actually go into production until 2017, with deliveries starting later that year. However, by merely introducing a car for the average Joe, Tesla is appealing to a whole new audience. Based on competitors' sales of similarly priced small luxury cars, the Model 3 should increase Tesla's sales exponentially.
Check out the 2015 sales results, courtesy of Bloomberg, from some of the Model 3's small luxury contemporaries:
BMW 3 Series
Price: $42,183
Cars sold in 2015: 140,609
Mercedes-Benz C-Class
Price: $42,782
Cars sold in 2015: 86,080
Acura TLX
Price: $34,417
Cars sold in 2015: 47,080
Lexus IS
Price: $37,471
Cars sold in 2015: 46,430
The Tesla Model 3 is the only purely electric model in that group (for instance, Mercedes offers a plugin-hyprid C-Class), and it comes at a lower price than all but the Acura.
Now, consider that Tesla sold 26,202 Model S cars last year, at an average price of $71,070. Lexus only sold 7,165 of its similarly priced ($78,486) luxury LS models, while Mercedes only sold 6,152 of its CLS-Class models ($74,028). Mercedes' S Class and BMW's 7 Series luxury cars also had fewer sales than the Model S, though in fairness, those cars come with much higher price tags at more than $100,000 each.
So, just four years into its existence, the Model S is already the top-selling large-luxury vehicle in the U.S. That bodes well for Model 3 sales — even if you average the number of aforementioned units sold, TSLA could sell some 80,000 units domestically in 2017. That would more than triple its total U.S. sales in 2015.
TSLA Back on Investors' Radars
You're probably not going to see a return to the triple-digit sales growth Tesla enjoyed in 2012-13 after the Model S was released, though analysts are forecasting a robust 62% sales growth for TSLA this year — and that still would mark the best year-over-year performance since the halcyon days of 2013.
That probably would be enough to move the needle on Tesla stock in a big way.
The big question, of course, is what kind of margins TSLA will reap on those Model 3s. Luxury cars are notoriously high-margin vehicles; entry-level models less so. The Model S has a profit margin of around 25%, but you can expect the Model 3's number to be considerably lower than that.
But that's a number that won't matter until it comes. What Wall Street will care about initially is how robust Model 3 sales are — and glowing numbers in that area could be more than enough to spark a run in Tesla stock.
We're already seeing plenty of anticipation as TSLA has been driven up over the past six weeks. Anything that clears expectations should send Wall Street into even more of a frenzy.
Best to buy now, or risk missing out on the latest major rally in Tesla stock.
As of this writing, Chris Fraley did not hold a position in any of the aforementioned securities.
More From InvestorPlace