Tesla Motors Inc (NASDAQ:TSLA) is widely acknowledged as the world leader in electric vehicle technology. However, while its flagship Model S sedan was a smash hit when it first rolled off the production lines in 2012, the road has gotten rockier for Tesla, its CEO Elon Musk and TSLA stock holders.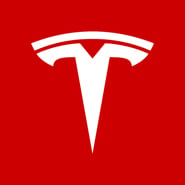 Part of that is simply expectations, since production has been relatively small considering the demand and the news coverage of this automaker. After all, TSLA filings show just 50,580 vehicles were produced in 2015.
Compared with the roughly 10 million each produced by General Motors Company (NYSE:GM), Volkswagen AG (OTCMKTS:VLKAY) and Toyota Motor Corp (NYSE:TM), that's small potatoes.
Another part of the problem has been a move away from the original mission of Tesla founder Elon Musk to create a company that produced populist electric vehicles. After all, the luxury Model S was supposed to make way for a mass-market electric in Musk's Model 3 … but somehow, after TSLA stock went public, that mission was moved to producing the Model X SUV first. While that vehicle does boast higher margins, retooling plants was difficult and caused delays — both to existing sales as well as pushing the Tesla Model 3 to the backburner.
But now, at long last, the mass market Tesla Model 3 is about to be unveiled on March 31.
Will it succeed? Probably, given that there is now big demand for electric vehicles and Tesla remains a favorite brand among many. However, the success will be much harder to come by given that there is so much competition out there these days and Big Auto has had a chance to move into mass market EVs as well.
So as the hype around the Tesla Model 3 reaches a fever pitch, it may be helpful to review what else is out there before you go gaga for the latest TSLA offering. Because many of these vehicles are just as impressive with their specs, or often an even more attractive price for entry-level EV buyers.
Note: All pricing and range information is courtesy of PlugInCars.com.
BMW i3
Range: 81 miles on pure electric power
Price: $43,300
The BMW i3 is light and quick, and its quirky style and foreign nameplate may give it appeal to some Tesla Model 3 shoppers willing to spend just a little more. The range is smaller than the projected 200 miles from the Model S, but that's plenty for many short trips — particularly in areas with charging stations.
For an upgrade, buyers can also get a hybrid gas motor to extend the range significantly.
Chevrolet Bolt
Range: 200 miles on pure electric power
Price: $37,500
In 2015, General Motors pledged it would beat Tesla to the punch with a mass-market EV of its own. It appears that the sleek crossover will indeed be in production this year, too, and with a price point and range that are comparable to the Tesla Model 3.
Ford Focus Electric
Range: 76 miles on pure electric power
Price: $29,200
The "five-door" hatchback Focus from Ford Motor Company (F) is a nice size with a nice price point. Though less than 80 miles of range makes it one of the more limited EVs in its class, the affordability factor could be an important plus for this offering from Ford.
Kia Soul EV
Range: 93 miles on pure electric power
Price: $34,500
Hyundai-Kia has been late to the EV party, but as with so many things, this Korean automaker is not content to be an also-ran and is eager to show it can produce quality cars just like the big guys.
Hyundai Motor Co. (OTCMKTS:HYMLF) may actually have benefited from simply studying the early entrants into the market, because its Soul EV is loaded with smart features and a slick design on top of a very functional 93-mile range — all for a price just lower than what's planned for the Tesla Model 3.
Mercedes B-Class Electric Drive
Range: 85 miles on pure electric power
Price: $42,400
This diminutive Mercedes is much like the aforementioned BMW i3. Daimler AG (OTCMKTS:DDAIF) is known for high-quality luxury offerings, so the slightly higher price point may be worth it for the nameplate. And with an 85-mile range, the car is practical enough to be more than just a status symbol or a nod to your carbon footprint.
Chevrolet Spark EV
Range: 82 miles on pure electric power
Price: $26,000
The Spark is older than the aforementioned Bolt and is a compact EV option, so you won't get lots of the perks in a higher-end car like the BMW i3, Mercedes B-Class or the Tesla Model 3. However, you will get quick acceleration and a very efficient mileage for your charge given its lightweight construction.
The 82-mile range isn't grand, but this mini-car is more suited for urban driving than long family vacations anyway.
Nissan Leaf
Range: 82 miles on pure electric power
Price: $29,000
Another older and smaller EV, the Nissan LEAF is practical and fairly low-cost. But it's also by the world's top electric vehicle based on historical sales figures, including 30,000 units moved in 2014 alone. The electric vehicle from Nissan Motor Co Ltd (OTCMKTS:NSANY) has been well-received by critics, and offers a price tag under $30,000 and a decent range.
It also helps that you can actually test-drive Leafs at Nissan dealerships, giving the Tesla Model 3 a run for its money in visibility alone.
Volkswagen E-Golf
Range: 83 miles on pure electric power
Price: $29,800
The E-Golf is the German automaker's first stab at an all-electric vehicle. And while there is some serious brand tarnish on Volkswagen after the whole lying-about-diesel-emissions thing, the longstanding appeal of the Golf compact and the admittedly superior handling and engineering of smaller VW cars could mean the E-Golf gives the Tesla Model S a run for its money.
Editor's Note: Pricing and range information courtesy of PlugInCars.com.
Jeff Reeves is the editor of InvestorPlace.com and the author of The Frugal Investor's Guide to Finding Great Stocks. Write him at editor@investorplace.com or follow him on Twitter via @JeffReevesIP. As of this writing, he did not hold a position in any of the aforementioned securities.