Netflix, Inc. (NFLX) trended lower Friday after a Wall Street analyst pointed out that the streaming service is about to raise prices for most customers, but, really, the implications for NFLX stock are nil.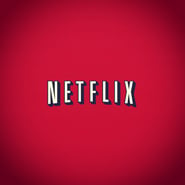 Traders vote on this kind of breaking news even if there isn't time to think through any implications. They sell on negative news just because everyone else is selling.
Investors, however, can ignore this noise. The market tends to overreact in the short term, but the real question is how does price change impact earnings?
The cost of Netflix streaming will rise by $2 a month for about 37% of U.S. subscribers in May. It's part of a long-term plan to hike prices as Netflix invests heavily in international expansion and proprietary content.
Netflix once cost $7.99 a month for new subscribers. Then the company lifted it to $8.99 a month. The current price is $9.99 month, but existing subscribers were grandfathered in at $7.99. That's what's going to change. About 17 million subscribers are going to see their Netflix bills rise to almost 10 bucks a month.
The fear is that NFLX will suffer a stream of cancellations. After all, when prices rise, demand is supposed to fall. But any damage suffered by Netflix is expected to be minimal. Analysts at UBS estimate than 3% to 4% of the customers hit by the price hike will cancel. We could even see year-over-year net additions fall by half when the company releases quarterly results.
Any Price-Hike Fears Are Overblown for NFLX
But it might not even come to that. Netflix has too many sticky shows, for one thing. More importantly, it's the best deal going. Netflix costs 9 cents per hour of viewing, according to UBS while a typical pay TV package costs 30 cents per hour.
Besides, as UBS points out, when faced with a price hike, consumers say one thing but do another. From the note to clients:
"For those less familiar with how consumers typically respond to survey questions regarding subscription service price increases, it is uncommon for consumers to admit they are willing to pay more for most services. 41% of respondents in our survey were not willing to accept any price increase for Netflix, which is actually very positive when compared to 68% for pay TV. Consider pay TV costs have been rising 3-5% annually and the industry is now losing only ~1% of customers each year, relative to 68% of pay TV customers in our survey indicating no tolerance for price increases."
There's also the case that NFLX has raised prices before and it has never experienced a drop in U.S. subscriber growth in sequential quarters.
But the biggest reason to shrug off the price hike is that it's not news. At least not for serious holders of NFLX stock.
Some subscribers might be in for a surprise, but the market shouldn't be. The company has been raising subscription prices for almost two years now. That means shares should have discounted any hit to results already.
The bottom line is that unless everyone underestimated the ramifications of higher prices, none of this alters the long-term buy case for Netflix stock.
As of this writing, Dan Burrows did not hold a position in any of the aforementioned securities.
More From InvestorPlace