As the world's biggest social media platform, Facebook Inc (FB) is always going to face potential existential threats, but reports that FB is suffering from a decline in so-called original sharing is more ominous than most.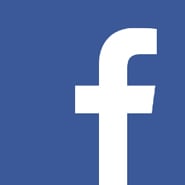 After all, as The Information points out, people posting things about their personal lives for their friends to see is the most important kind of content FB traffics in, and now it's in a double-digit decline.
FB is working on ways to reverse the slide, The Information reports, but with limited success. That's what the extension of Live Video to all FB users is about — an attempt to get people to share more original content. The health of Facebook's news feed depends on the success of such initiatives and, by extension, so does the health of Facebook's stock.
Now, any investment in FB has to discount for these types of risks. Investors need to go in with the understanding that tech empires often have short reigns in the digital age.
Just look at how the mighty have fallen. A partial list of tech juggernauts that once seemed unstoppable would include Microsoft Corporation (MSFT), Hewlett-Packard — now HP Inc (HPQ) — Dell, eBay Inc (EBAY), Yahoo! Inc. (YHOO), AOL — now part of Verizon Communications Inc. (VZ) — and, of course, MySpace, which belongs to Time Inc (TIME). Looks like Facebook might not be so special after all.
FB Sharing Ain't What It Used to Be
The seeds of decline are already in the wind. Kids say Facebook is for old people. They use Snapchat and Instagram (which FB wisely bought). Even current users are less engaged with the site. As The Information reports:
"As of mid-2015, total sharing had declined by about 5.5% year over year while 'original broadcast sharing' was down 21% year over year, the confidential data show. Original posts are personal in nature as opposed to popular media like links to news sites. Original broadcasts are the most critical kind of content on Facebook because they bring the most engagement. Think of when people announce engagements or babies; those posts always get the most comments and 'likes.' The sharing problem was particularly acute with Facebook users under 30 years of age who were sharing much less than they were a year earlier compared with people over 30, according to the data."
Translation: They're posting less. At this point, the decline in original posts doesn't pose an imminent threat. Don't panic and dump your Facebook stock. It does, however, show how difficult it's going to be for a social media platform as massive and relatively old as FB to remain attractive and relevant.
Importantly, the decline doesn't affect the outlook for Facebook stock in the shorter term. At worst, the decline is a cough, not the flu. Not yet anyway.
Revenue growth — especially in the critical mobile market — is on fire. FB is a gusher of free cash flow. Wall Street says FB has a long-term growth rate of 33% a year and the valuation on that growth rate is compelling.
But that doesn't mean all this can last forever.
Facebook bulls should always be looking over their shoulders. Yes, FB stock is a buy for now, but you never know when the good times are going to come to an end.
As of this writing, Dan Burrows did not hold a position in any of the aforementioned securities.
More From InvestorPlace