The Tesla Motors Inc (TSLA) stock price is running hot after last week's Model 3 unveil, in which CEO Elon Musk lifted the curtain on the electric vehicle-maker's car of the future.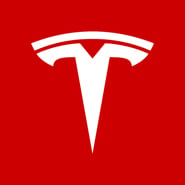 But more importantly, the American public is digging it. Tesla Model 3 reservations reached 253,000 in the first 36 hours and had reached 276,000 by the end of Saturday, according to Musk. At an average selling price of $42,000 with options, that's $11.6 billion in revenue that TSLA just locked down.
These numbers easily exceeded most analysts' expectations, and Wall Street appears to be impressed, with Tesla shares up about 7% in the last two days.
The demand is unprecedented for Tesla, whose revenue over the last five years combined is $9.9 billion … so you can see why the TSLA stock price is deservedly trending higher.
That said, it's important that investors don't get too caught up in the euphoria of the past week, because Tesla's success is bringing to light some very real risk factors that any TSLA stock owner should be conscious of.
The Downside to TSLA Going Mainstream
We just witnessed Tesla enter the big leagues. The 276,000 Model 3 reservations are nearly three times the 95,000 3-series sedans that BMW sold in the U.S. last year.
But, as with anyone transitioning from the minors to the majors, Tesla could experience a few snags in the process. Here are a few big risks TSLA stock owners should keep in mind:
Tax Incentives Fall After a Company Sells 200,000 EVs: Many people reserving the Model 3 may be building in an oft-cited $7,500 federal tax credit for electric vehicles. But that credit starts phasing out when a company has sold 200,000 EVs, a number Tesla will likely hit next year. What percentage of that 276,000 won't end up ordering at all once that tax incentive falls? Remember, to "reserve" a Model 3 you just need a $1,000 refundable deposit.
Can Tesla Actually Fulfill These Orders In a Timely Fashion? Tesla is notorious for production delays, and customers could get discouraged and cancel their reservations if it ends up taking too long for TSLA to make and deliver its highly anticipated model. Recall that the blowout demand Dollar Shave Club experienced after its commercial went viral in 2012 briefly ended up causing existential problems for the business when initial demand couldn't be met.
The third threat facing TSLA stock in the wake of its successful Model 3 unveil? Dilution. Writes Fortune:
"Barclays analyst Brian Johnson on Friday said the heavy influx of Model 3 orders 'sets the stage for an equity offering' later this year by Tesla, much of which would go toward factory construction and product development."
It makes sense. What better time to raise capital by issuing more stock than when the stock price has shot through the roof?
The moral of the story? These numbers are great, no doubt about it. But don't get too caught up in them, and don't rush into TSLA stock without considering the three risks outlined above.
As of this writing, John Divine did not hold a position in any of the aforementioned securities. You can follow him on Twitter at @divinebizkid or email him at editor@investorplace.com.
More From InvestorPlace