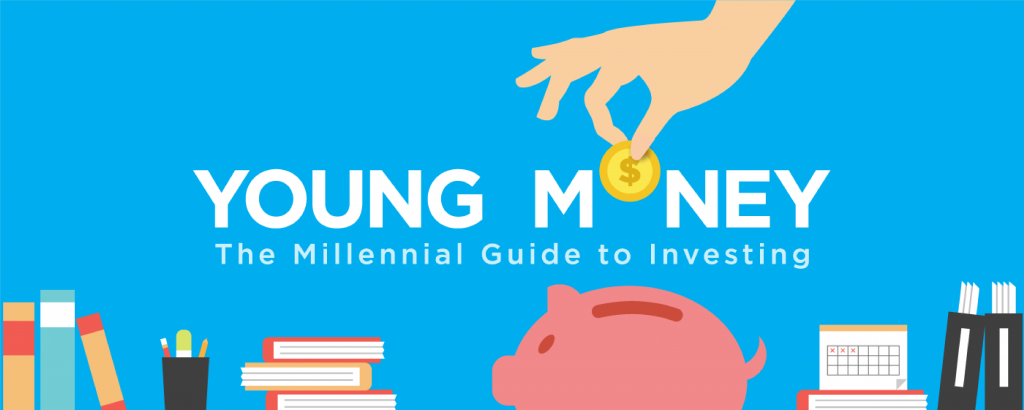 Student loan debt is a crippling weight on the back of not just millennials, but the U.S. economy. It's a threat that hampers the quality of life for tens of millions of Americans, from college students to adults in their mid-30s still paying off their student loans.
But if you know your options, you can whittle away at your student loans without ever falling down the rabbit hole of late payments, defaults and poor credit.
The Staggering Numbers Behind Student Loan Debt
Just 10 years ago, student loan debt stood at $481 billion. Fast-forward to today, and that debt ballooned to $1.35 trillion (and counting — at a rate of $2,726.27 every second!).
Out of the 75.4 million millennials (defined as age 18 to 34), 82% worry about money at least once a month, while nearly a quarter have a dismal outlook on retirement. Not surprisingly, defaults are rising — nearly 8 million people haven't made a payment on a collective $121 billion in student loans for at least nine months.
Millennials clearly are having a hard time paying down their student loan debt. But why?
"People are borrowing twice as much as they were a decade ago because grants and scholarships are not keeping up with the escalating costs of college," says Mark Kantrowitz, publisher of Cappex.com. Indeed, the average graduate in 2016 owed a little more than $37,000 in student loans.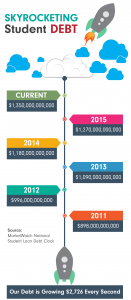 Click to Enlarge The student bubble has grown so large that the White House has taken action. Most significantly, President Barack Obama signed the Student Aid Bill of Rights, which calls on the Education Department to build a new website by July of this year that would facilitate grievances between borrowers and lenders.
The goal: improve the quality and transparency of servicing.
Some consumer groups allege that student loan servicers do a poor job of informing struggling borrowers aware of their options, which results in onerous charges and the ever-present threat of default. Moreover, the Consumer Financial Protection Bureau found that "some servicers spread out payments across multiple loans to trigger more late fees or charge late fees even when payments are received during the grace period," according to a Washington Post report.
However, millennials can do more than just wait for the government's action to take hold.
How to Keep Your Student Debt at Bay
If you find yourself mired in student loan debt, one of your best allies is simple knowledge. Here's a look at a few options you have on the table that can keep you from running into fees and prevent you from falling into default.
Debt Consolidation: Debt consolidation lets you combine multiple loans into a single bill, so you can simplify to a single payment schedule. There's an added benefit for anyone who graduated before July 1, 2006 — you can consolidate federal loans into one payment with a single fixed interest rate. (Federal student loans issued after this date already have fixed interest rates.) Just know that while you can consolidate federal loans with other federal loans, and private loans with other private loans, you typically cannot consolidate private student loans with federal loans.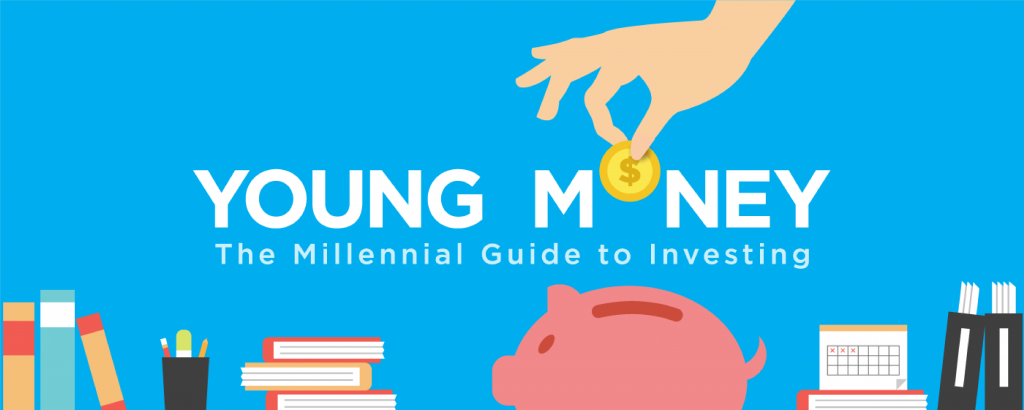 Debt Refinancing: Refinancing, which is only available with private loans, is when you take out a new loan that pays off one or more student loans. Debt refinancing can help you do a number of things, but typically is used to either lower monthly payments and/or shave time off the length of the loan. Refinancing multiple student loans also has the same effect as consolidation, in that you can switch to a single regular payment. When you choose a bank, it will examine your credit score, annual income, savings and other financial information. "Student Loan Hero" can help you out with this in-depth look at the top six banks for refinancing.
Automatic Debt Payments: A simple way to beat payment deadlines is outsourcing that work to the machines. Set up automatic payments so you never have to remember again. You not only give your brain a rest, but government loans (and some private lenders) offer discounts of up to 25 basis points lower on interest rates when you opt in for auto-deductions.
Trim Your Budget/Moonlight: The last thing you want to hear is how you need to give up eating out five times a week and picking up extra work. But if you can do without an expensive apartment and a premium cable package, you can funnel some of that cash back toward paying off your education. Make a list of your monthly expenditures. How much are you spending on delivery? Eating out? Do you drink like you're still in college? Do you have more TV and music subscription options than you need? Cut it out, or at least cut it down.
With the free time, consider picking up a few hours at a side job and put that extra money toward your loans. It's certainly not fun, but cutting into your debt sooner will leave you with more of your job earnings later.
Pay the Minimum, Invest the Rest: Alternatively, you could choose to put your available funds to use elsewhere. That's exactly what Mohammad Majd did when he graduated with $55,000 in unpaid loans just seven years ago. Majd was saddled with a debt payment of $460 a month with a job paying just under $50,000 a year. His solution? Pay the minimum monthly payment on loans, and invest whatever he had left into stocks.
"I was a novice investor, but I bought at a time when a lot of other people were discouraged from investing in 2009 and 2010. Consequently, I was able to buy stocks at bargain prices. When I turned 26, I noticed something astonishing: My student loan debt and the money in my investment account had converged to the same amount — $35,000."
Majd had two options: pay off his loans entirely or continue making the minimum payment. He chose the latter. Without taking capital gains taxes or student debt interest deductions into account, Majd figured an annual return of 10% on his $35,000 would amount to a little more than $75,000 after eight years. If he chose the first option, wiping out his debt in one fell swoop, and investing his $460 minimum payments into stocks each month for eight years, he'd have just $63,000.
Majd's results might not be typical, but the lesson is about opportunity cost. Think about what you can gain later by giving something up now.
There's no magic wand that will make your student debt vanish, but you can do a lot with that brain you invested so much in. Put it to work, and it'll pay off.
As of this writing, John Kilhefner did not hold a position in any of the aforementioned securities.