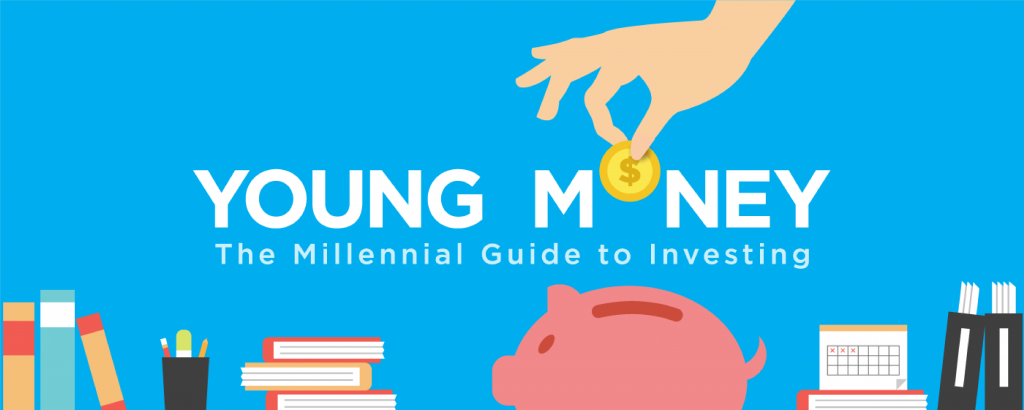 Say what you will about millennials, but they refuse to compromise their personal values. Millennials are conscious about their impact on the planet and aspire to change the world. With that in mind, it's easy to see why the impact investing market could hit $5 trillion, driven by especially large growth in emerging markets like India.
While millennials may only stash some 26% of their collective incomes into stocks, those that do invest tend to be more attracted to companies with strong social responsibility guidelines. Amanda Young, head of responsible investment at Standard Life, believes "the younger you are, the more values you have when you invest."
So what exactly are socially responsible organizations? You can't throw a stone in Silicon Valley without hitting a Big Tech company or startup that vows it's making the world a better place (a phrase uttered so much it was spoofed by hit television show "Silicon Valley"). Indeed, you don't have to scrape the bottom of the financial barrel to find companies giving social responsibility prominence, from Microsoft (MSFT) to Tesla (TSLA).
Whether you're looking for a socially responsible investment or just researching the strategy, these are some of the best places to put your money where your values are.
Socially Responsible Investments: Parnassus Endeavor Fund Investor Shares (PARWX)

Impact: Environmental
Expenses: 0.98%
The Parnassus Endeavor Fund (PARWX) invests in just 25 companies, screened by competitive advantage and near- to long-term investment horizons.
PARWX invests in large-cap stocks with strict environmental, social and governance standards. Holdings "must offer outstanding workplaces, and not be gaged in the extraction, exploration, production, manufacturing, or refining of fossil fuels." You're not going to find any exposure to the volatile Big Oil players like Exxon Mobil (XOM) and Chevron (CVX) here.
What you will find is a 6.1% weighting to Applied Materials (AMAT), 5.3% to SanDisk (SNDK) and 5.1 % to American Express (AXP). In all, Parnassus devotes 50% of the fund to IT, 15% to industrials and 13% to financials.
Its largest holding, Applied Materials, takes corporate responsibility to heart, priding itself in community investments such as education, arts and culture, and civic engagement. Big whoop, right? Tons of companies toot their own socially responsible horn. True enough, but AMAT intends to shape the way those horn-happy corporations build sustainability strategies. A paper by Applied Materials head of Corporate Responsibility and Sustainability Bruce Klafter, aptly titled, "How to Build a Sustainability Strategy," examines the risks and opportunities:
"On the opportunity side, it's important to keep in mind that most initiatives are entirely voluntary in nature; there will be no external driver in many cases, although customer requirements and other competitive factors are certainly compelling."
Check out its environmental blog here.
What's more, Parnassus' second-largest holding, SanDisk, won the Golden Peacock Award four years in a row for social responsibility. And American Express? Well, Amex does some pretty great things, too.
Socially Responsible Investments: iShares MSCI USA ESG Select Scl Indx Fnd (KLD)


Impact: Environmental, Social
Expenses: 0.5%
If you can't separate your personal values from your finances, the iShares MSCI USA ESG ESG ETF (KLD) is for you. The KLD fund provides access to 100 mid- to large-cap stocks with "positive environmental, social, and governance characteristics." So don't worry about supporting any, say, tobacco companies like Philip Morris International Inc. (PM) when you put your money in this fund.
By sector, the KLD ETF is weighted more heavily toward information technology, which makes up about 23% of the fund, with financials and health care making up 15.73% and 14.4%, respectively. KLD's top five holdings make up nearly 20% of its holdings, and include 3M Co (MMM) at 4.5%, Microsoft at 3.6%, NextEra Energy Inc (NEE) at 3.25%, Apple at 3.1% and Accenture Plc (ACN) at 3.08%.
So what do you get for sticking to your social convictions? Top holding 3M plans to train five million people worldwide on the proper use of health and safety products to prevent the spread of infections, and is planting bee friendly gardens to curb the dramatic dip in honey bee populations.
Its second-heaviest weighting, Microsoft, established a human rights center to ensure its corporate culture isn't divorced from the relationship between "human rights and key business topics." And while it's no longer ranked first for CSR programs by the Reputation Institute, MSFT enjoys a ranking of fourth. Number one on that list? Alphabet Inc. (GOOG, GOOGL).
Socially Responsible Investments: The Workplace Equality Portfolio ETF (EQLT)

Impact: Diversity
Expenses: 0.75%
Considering the hoopla surrounding North Carolina's controversial "bathroom" bill, as well as Target's (TGT) stance on transgender rights, The Workplace Equality Portfolio ETF (EQLT) is a timely fit. Tracking the Workplace Equality Index, EQLT holds "equality-minded corporations" consisting of "companies that support lesbian, gay, bisexual and transgender (LGBT) equality in the workplace.
To do this, EQLT screens the language of potential holdings' equal employment opportunity statements, as well as the benefits and privileges offered to same-sex partners. EQLT currently holds 241 stocks with a minimum market capitalization of $250 million. Of those companies, 23% reside in the consumer discretionary sector, while 22% and 17% are comprised of financials and IT stocks, respectively.
Its top holding, Virgin America Inc (VA), was recognized in the 2016 edition of the Corporate Equality Index with a 90% rating (down from 100% in 2015). The rating criteria considers factors from "has contractor/vendor non-discrimination standards that include sexual orientation and gender identity" to "offers transgender-inclusive health insurance coverage." Its second-largest holding, Office Depot (ODP) earns a score of 100%, a fact it brags about in a press release.
Socially Responsible Investments: SPDR SSGA Gender Diversity Index ETF (SHE)


Impact: Gender Diversity
Expenses: 0.2%
If you want to gauge the wellbeing of an economy, look toward women. According to McKinsey & Company, complete gender parity in the workforce would add a whopping $12 trillion to $28 trillion to the global economy by 2025:
A "best in region" scenario in which all countries match the rate of improvement of the fastest-improving country in their region could add as much as $12 trillion, or 11 percent, in annual 2025 GDP. In a "full potential" scenario in which women play an identical role in labor markets to that of men, as much as $28 trillion, or 26 percent, could be added to global annual GDP by 2025.
Yet, the C-Suite hasn't seen too many women break that glass ceiling, as only 4% of U.S. companies in the S&P 500 Index are helmed by a woman. That's what the SPDR SSGA Gender Diversity Index ETF (SHE) aims to disrupt by investing in large-cap stocks with a gender diverse senior leadership. The SSGA claims a portion of revenue goes to charitable organizations that "seek to partner in innovative ways with educational programs to remove bias and empower women to take their place in business leadership."
So what does that mean exactly? SSGA specifically supports companies that partner with elementary to high schools to address gender bias and empower young girls to become leaders of business in areas with low representation — such as STEM careers (science, technology engineering and math).
Top holdings include Home Depot (6.62%), Berkshire Hathaway (6.48%) and Oracle (4.94%). HD, in particular, increased minority and female associates by 126% and 84%, respectively, from 2000 to 2012. And while Warren Buffett's company may've been called one of the worst companies for diversity because it doesn't aim to diversify its ranks, it actually does a decent job putting women on the payroll. There's even a book on it.
As of this writing, John Kilhefner did not hold a position in any of the aforementioned securities.